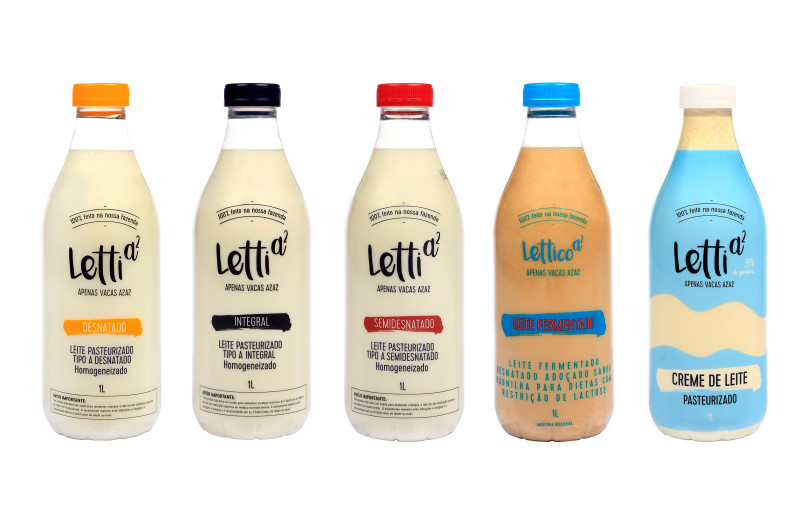 In Brazil, leading dairy brand Letti is the first to adopt transparent one-liter PET bottles for its Lettico A2 fermented milk products. These custom containers, made exclusively for Letti by Amcor, replace the traditional white, opaque high-density polyethylene (HDPE) bottles that have dominated the market.
"We have worked with Letti to develop a transparent package with high impact to showcase the quality of the milk," said Daniel Figueiredo, commercial director for Amcor's Latin America dairy segment. "The PET bottle responds to consumers' desire for freshness."
Results from Amcor's recent consumer focus group in Brazil also uncovered consumer preference for a simple, new bottle cap system. For the Lettico A2 fermented milk bottle, Amcor has eliminated the foil seal barrier (typically found on HDPE bottles) and added a screw cap to communicate inviolability.
The one-liter PET bottle also features an optimized base for improved bottle structure. Thicker wall sections help to avoid deformation, maximize drop resistance, and permit the use of heat-shrink labels without the need for horizontal ribs in the bottle design. To protect the contents, the container includes a 38-mm finish and an ultraviolet (UV) blocker.
"The consumer appeal of transparent packaging for dairy products has unlocked many new opportunities for us," said Eduardo Eisler, associated partner for Letti. "We are receiving positive feedback about our new clear PET packaging on our communication channels, and we are very happy with these results."
In Latin America, Amcor is working with other leading dairy companies to convert a range of products into clear PET packaging. The conversion to clear PET for fermented milk follows Letti's successful launch four months ago of its fresh milk in transparent PET bottles designed by Amcor.