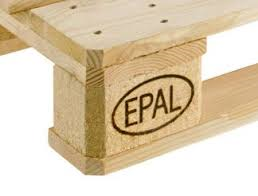 The Fraunhofer Institute for Material Flow and Logistics IML and the European Pallet Association (EPAL) are developing the load carriers of the future at the newest Enterprise Lab in Dortmund, Germany. The first application of the interactive pallet was made public by the partners at LogiMAT 2018.
The aim of this joint development is to digitalise the world's largest open pallet pool. The standard Euro pallet is the most important load carrier in the logistics sector. Many systems in conveyer and storage technology, handling and packaging are designed on EPAL Euro pallets. In Europe alone, the Association has over 500 million pallets in circulation.
The application of communicating pallets demonstrated is based on the wireless technology "NarrowBand IoT". This solution has been developed as part of the joint research activities of  Fraunhofer IML and Deutsche Telekom, at the recently founded "Telekom Open IoT Lab".
"Making pallets intelligent, means making the logistics sector intelligent. They are a milestone on the way to the Internet of Things which can leverage the real data potential of the logistics sector", commented Professor Dr Michael ten Hompel, managing director of the Fraunhofer IML