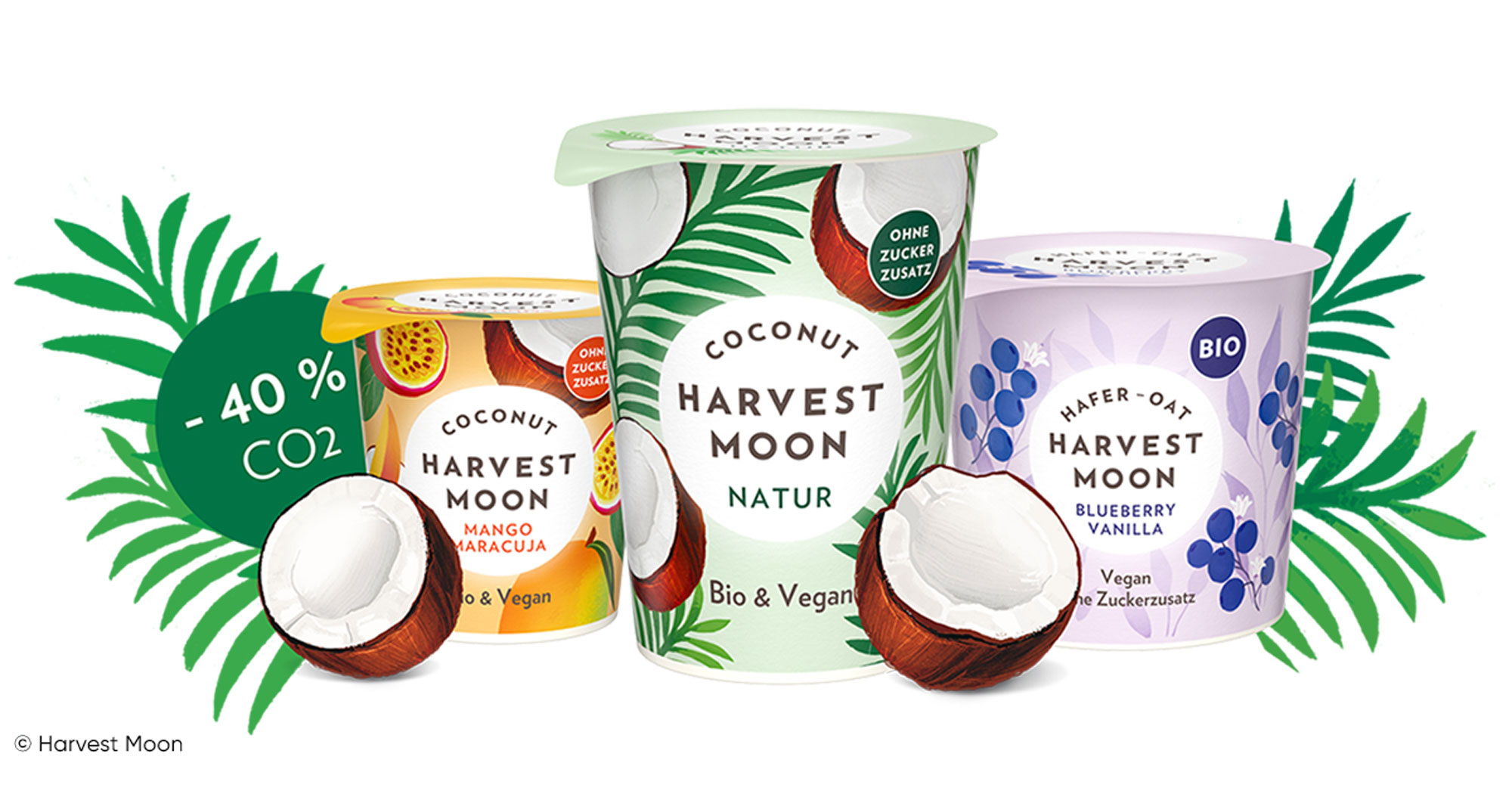 Kremsmünster, Austria (March 2022). Greiner Packaging's stated aim is to keep plastic circulating in the economy for as long as possible. To this end, the packaging specialists look to work together with their customers to create new packaging solutions that can be recycled themselves and, ideally, contain recycled material, too. This was also the declared goal of Harvest Moon, and the plastic cups in the new cardboard-plastic solutions for its fermented yogurt alternatives are produced from 100% r-PET, making them super sustainable. No virgin material is used at all, and the new cups significantly cut down on carbon emissions. "By switching from virgin PP to r‑PET, we can reduce CO2 emissions by around 40%*," explains Jan Srnka, sales manager at Greiner Packaging.
A sustainable plastic, r-PET (recycled polyethylene terephthalate) is lightweight, shatterproof, and free of plasticizers. Because the new cups are made from 100% recycled, unprinted r-PET monomaterial, they can be processed into 100% food-safe cups again and again as long as the appropriate collection streams are used. Recycling the cups requires less energy than using virgin material and produces less waste.
But aside from the material used, cardboard-plastic combinations have a number of other sustainable properties. The cardboard wrap, which can be made from recycled material, lends sturdiness to the plastic cup so that it can be produced with particularly thin walls. This wrap is especially easy for consumers to detach from the cup thanks to a new, innovative tear-off system, with the two components then disposed of separately and recycled. Since the white or transparent plastic cup is unprinted, it can be recycled very effectively. In addition, the carbon footprint of K3® cups is significantly smaller than that of alternative packaging solutions.
Harvest Moon's products are available from organic specialty stores and food retailers across Europe. And its new 100% r-PET cups from Greiner Packaging have been on the shelves since January 2022.