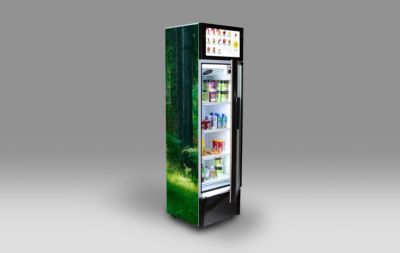 Chhavi Aggarwal
At the core of the system are Intelligent Cabinets by Stora Enso, RFID-enabled e-kiosks designed for on-the-go purchasing using smart phones. Application markets for the solution include food and beverages in urban settings such as transportation hubs, offices, schools and hotels, says the company.
The cabinets are unlocked from a smart phone via any compatible payment app such as WeChat and MobilePay. Each item has a tamper-proof, sustainable Stora Enso ECO RFID tag, which is automatically detected by the cabinet. When the cabinet door is closed, the consumer is charged via the app for the items taken out.
In addition to the RFID-based ECO tag technology and cabinets, Stora Enso offers a back-end solution for retailers to keep track of transactions, replenishment and other management functions.  Also the company provides the equipment for tagging the items going in the intelligent cabinet. For cloud-based data collection and analytics services Stora Enso is partnering with Microsoft.