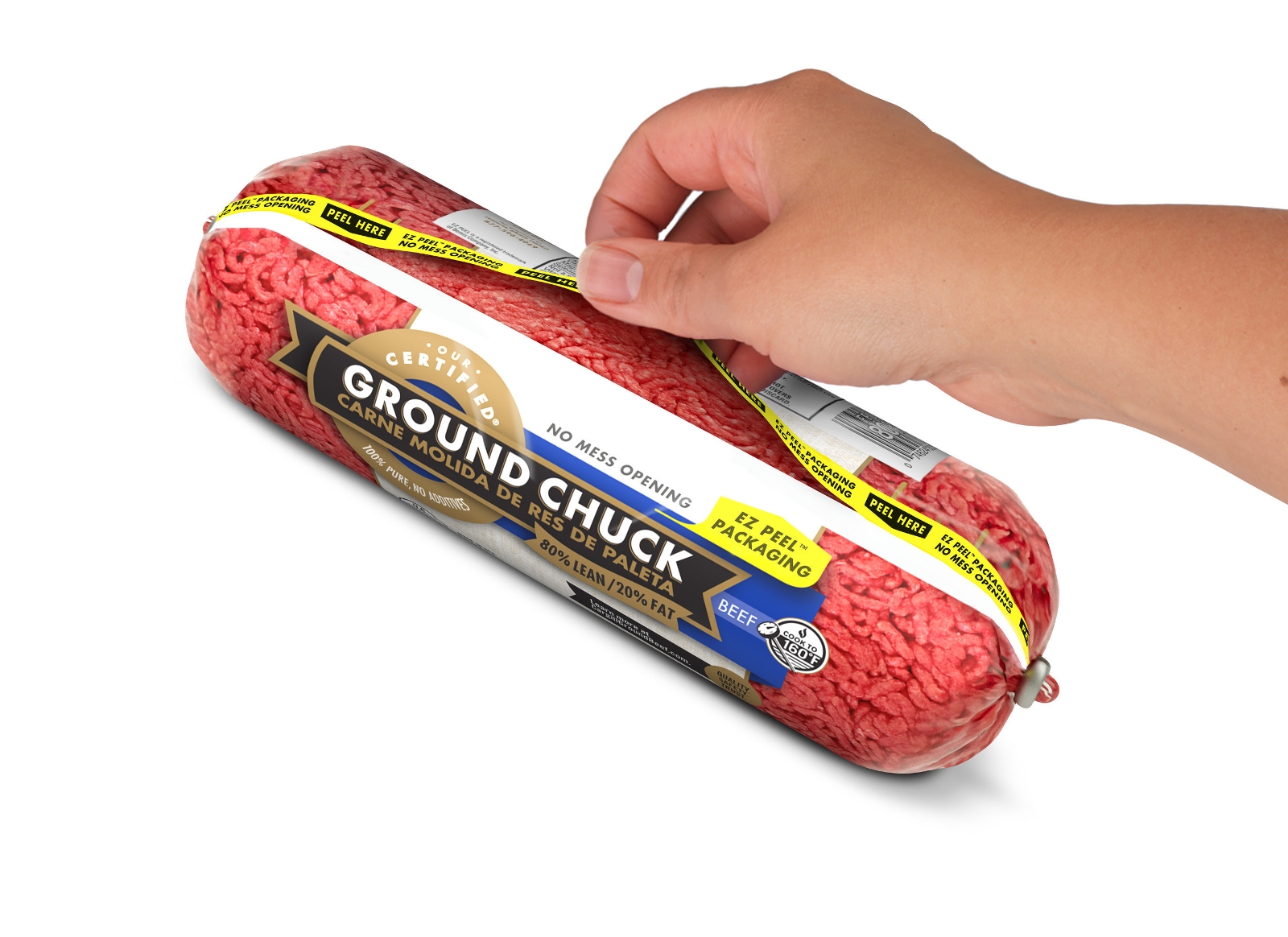 Cargill is offering EZ Peel packaging for ground beef chubs in retail stores. The technology was developed by Bemis Company Inc. which is a global supplier of flexible packaging. It will be exclusively used for Cargill's ground beef 1-lb. chubs, which is tube-shaped packaging typically recognized for its easy-to-store benefits.
It is also economical, freezer-ready and conveniently portioned.
A Cargill Innovation Study revealed that 57 percent of consumers surveyed wanted better ground beef chub packaging that allows them to open products without touching raw meat. So EZ Peel pack is launched and limiting the need to handle raw ground beef also enhances the food safety aspect of meal preparation.