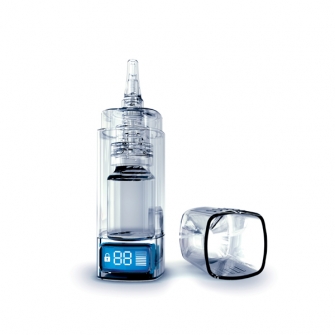 e-Lockout is the first and only fully integrated electronic nasal drug delivery device with time-interval properties approved by a U.S. or European regulatory authority.
KEY FEATURES:
1. Patented electronic technology fully integrated within the device
2. System's built-in lock-out mechanism prevents the device from being used for a period of time after a pre-defined number of spray actuations.
3. Large electronic display shows the number of priming strokes, the number of doses left in the device and whether the nasal spray is locked or ready for use.
4. Child-resistant cap.
KEY BENEFITS:
1. Advanced electronic technology to help patient compliance in the treatment of chronic diseases. (i.e. breakthrough pain).
2. Intended to ensure safe patient compliance by limiting the number of doses available during a 24 hour period.