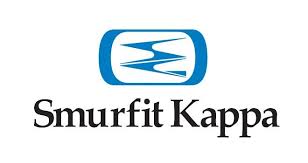 Smurfit Kappa, which launched its Better Planet Packaging initiative last year, has been working on a portfolio of products designed to replace shrink film, starting with the innovative Nor-Grip solution. Assembled in an automated packing line, the Nor-Grip is an innovative corrugated solution that securely bundles products, such as large bottles, together into consumer units eliminating the need for shrink film.
A recent study found that 75% of consumers have a preference for the sustainable Nor-Grip product versus a plastic shrink film.1 In the wake of growing concerns about the amount of packaging waste going into the world's oceans and landfill, a growing number of global brands have approached Smurfit Kappa to provide recyclable alternatives for single-use plastics such as shrink film.
The Nor-Grip product is suitable for a wide range of products that typically come in large bottles including soft drinks, cooking oils, bottled water and detergents. It was put through a series of rigorous tests to ensure it was robust enough to carry even the heaviest loads throughout all aspects of the supply chain. What's more, the corrugated material is also an excellent base for high-impact printing to make brands stand out in-store.
Arco Berkenbosch, Vice President of Innovation & Development at Smurfit Kappa, commented: "The Nor-Grip product is one of the most popular products highlighted through our Better Planet Packaging initiative and the enquiries have been flooding in from customers over the last few months. It is a great example of a sustainable packaging solution that can be implemented today.