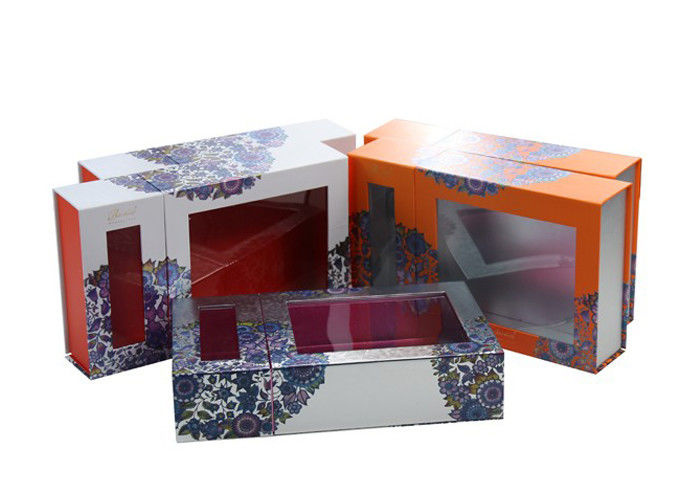 Harry Wilson
The better packaging incorporates more than just a slogan and brand logos. It tells a message and establishes a brand's overall style.
What to Consider When Designing Custom Packaging
Customers want to spend money on items that have attractive and well-designed packaging. Cosmetic products, for example, come in beautiful packages designed to entice consumers. The makeup industry is well aware that their female customer can pay a premium for a product with attractive packaging. For this purpose, brands devote so much time and resources to developing innovative and distinctive retail packaging. If you're looking for information about how to make perfect retail packaging for your items, you've come to the right spot. We've compiled a list of all the key things to remember when designing the packaging.
It may seem challenging, but the first move is to decide about the kind of packaging you can use.
Some aspects to consider when selecting the packaging
Product size

Presentation value

Functionality

Cost

Colors

Fonts

Logo

Written Copy

Imagery

Required marks
When it comes to e-commerce, excellent personalized packaging will help expand the brand's reach into the virtual realm. It provides the customer with an entertaining and positive experience. It encourages them to make more transactions and entices others to see what the fuss is all about.
Let's explore seven benefits of custom retail packaging.
Completely Customizable
You can effectively customize the packaging in accordance with the product and target audience. Your brand will share its tale on its terms with personalized packaging. Customization allows you to shape the background in whatever way you choose. On the exterior, you can say because of the distinct marking on the outer packaging. It's easy to see from the inside thanks to distinctive inner packaging or excited inserts and add-ons.
Creating a feeling of excitement or making a customer feel unique extends the brand's relationship with them along with their order.
Regardless of how you choose to design your boxes, containers, bottles, or anything else your goods can come in, you may customize it to suits your product and appeal to your consumers.
Choose the Right Packaging Type
Guests have a wide range of packaging styles to choose from. You must determine which form of packaging is ideally fitted to your products. For example, liquid goods are typically packaged in a bottle or, in some cases, sachets since this is the most appropriate packaging option. When deciding on a packaging style, keep the product, the competition, and, of course, your budget in mind.
Adding Images /Logo
By using pictures on your packing boxes, you will attract customers. Obviously, this is only one example. There are various opportunities to add value to your brand by making a small investment in updating your packaging, depending on your market, the goods you offer, or your customer base.
Consider adding images on-brand patterns and other styles after you've decided what will go on the inside and outside. These help to set the brand apart from the competition. They can also help in attracting interest in the midst of a range of other boxes on the shelf.
Continuous Advertising
Advertising for the packaging is another significant aspect that influences customer purchasing behavior. Advertising promotes social messages and lifestyles by demonstrating the perfect consumer's status and stimulating social action against the commodity's buying.
Evaluate a Packaging Design
Evaluate a Packaging Design will also help in retail packaging boxes by using different packaging material, packaging style, and printing technique will raise the sale in products automatically
so, it's a very effective way to catch the customer by doing some extra to your packaging material
Collect Feedback
Feedback will help you improve your packaging and stand in the competitive market. Before you finalize your design, you sent this to an audience who has never heard of your name or products. If they have approved your design, you are ready to go.
All of the steps outlined above will assist you in developing retail packaging that will attract your clients and help your company develop a clear identity in the industry.
We're happy to help and guide you through the process at Refine packaging,so your design comes out perfect every time.