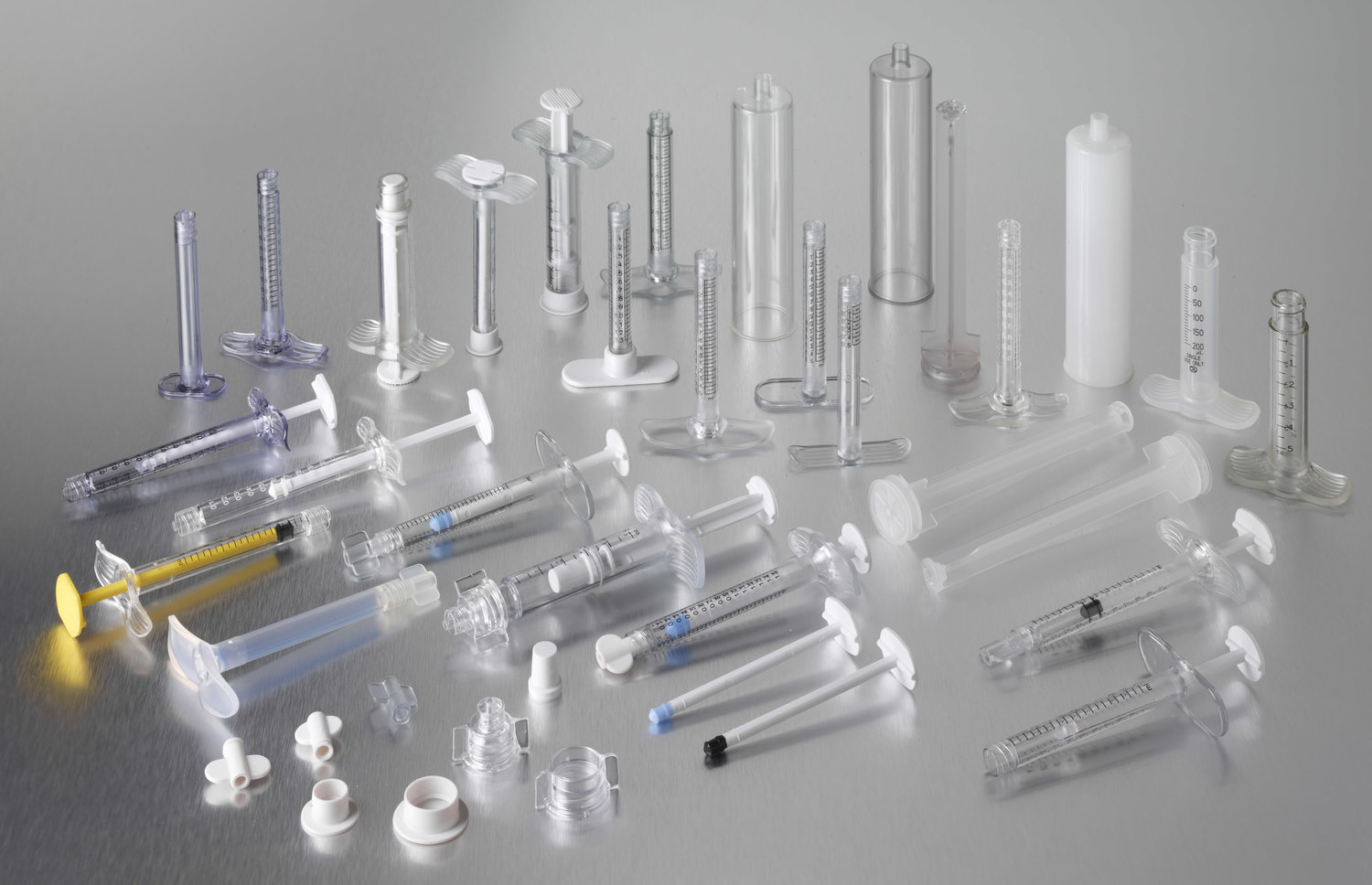 Plas-Tech Engineering invested nearly five years in research and development of COC (cyclic olefin copolymer) plastic syringes for the pharmaceutical and medical industry. The unique processing methods developed allowed to produce a high quality product that exceeds the accuracy and performance standards set by glass syringes. The superior moisture barrier delivery with their COC medical syringes extends the shelf life of some pharmaceutical solutions by 3 years, a standard that can't be met by other thermoplastics used in less challenging applications. With COC syringes, the drug remains pure because COC is biologically inert, with very low extractables.
News:
Silicone-Free Syringes:
Many syringes in the marketplace use a silicone plunger tip for their seal on the pushrod that goes inside the syringe. Due to potential leaching of silicone, there has been a big push for syringes to be made silicone-free. Plas-Tech Engineering offers silicone-free syringes made from COC and COP, which are then coated with a Fluoropolymers. This creates a zero break force, controlled friction, and is also 100% silicone-free.
Other Plastic Syringes:
Plastech Engineering is a leader in pre-filled plastic syringes that may be used in a variety of applications for safe, efficient delivery of pharmaceutical compounds. It also offers Polycarbonate and Polypropylene syringe production allowing us to deliver a wide variety of medical grade plastic syringes to meet your needs.