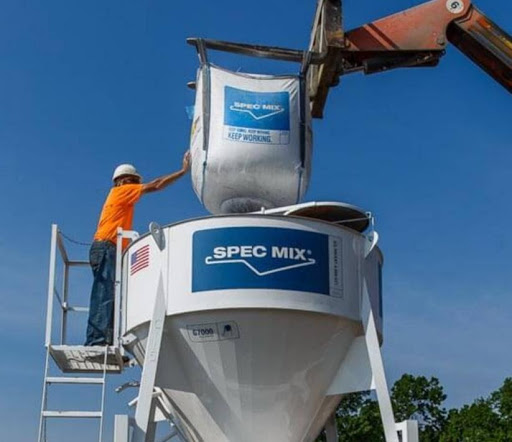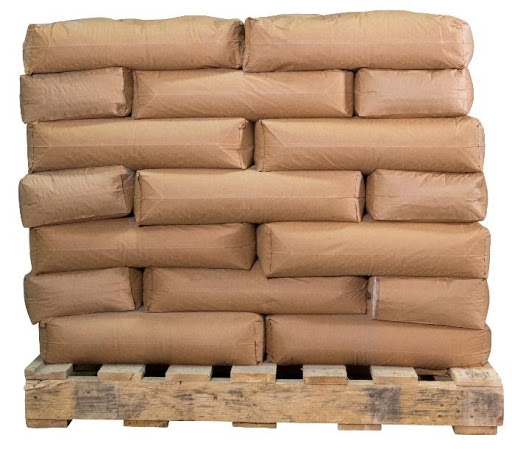 Aditya Panwar
Cement is packaged in a range of paper and poly bag styles. These styles include:
Multi-wall paper valve bags (PVSE)
Multi-wall paper sewn open mouth bags (SOM)
Woven Polypropylene block bottom valve bags
Polyethylene block bottom valve bags
Form, Fill, and Seal Film bags
FIBC bulk bags
Multi-Wall Paper Valve Bags for Cement
Cement bags make up a significant portion of all multi-wall paper bags produced worldwide each year. The most common bag style for packing cement is a Pasted Valve Stepped End bag ("PVSE" or "valve bag").
Dry cementitious products commonly packed in valve bags include:
Concrete Mix
Portland Cement
Masonry Cement
Mortar Mix
Stucco
Adhesives
Valve bags are packed on equipment that deposits material into the bag via a horizontal filling spout. Valve packing equipment can range from manual, hand-spouted equipment to modern fully-automated equipment. Valve bags are filled through an opening located in the top corner of the bag. The product is pumped or forced into the bag via air pressure, impeller, or auger. When the bag is discharged from the packing equipment, forces generated by the product inside the bag allow the valve opening to self-seal. Cement is most commonly packed using impeller and air packing equipment.
In general, cement is aerated before it enters the bag. In order to pack correctly, oftentimes the paper plies of the bag are perforated to dissipate air entrained in the product. Most cement bags include a polyethylene film barrier for moisture protection. The film ply is typically buried in between the paper plies.  
The valve bag construction results in a squared-up bag, which palletizes very securely and can be printed with product information on the side or end panels for easier product identification in pallet loads. 
FIBCs (Bulk Bags) for Cement
A Flexible Intermediate Bulk Container or "FIBC" is an industrial packaging product made from woven polypropylene (plastic) fabric. The fabric components are sewn to form the shape of a large bag. The purpose of the bag is to store and transport dry flowable products such as Portland cement, sand, resin, and food ingredients. FIBCs can be designed to carry loads up to 5,000lbs.
Like valve bags, FIBC bulk bags are widely used for packaging dry cementitious products. Bulk bags are most often used for packaging common cement-based products including:
Class I, II, and III Portland
Type N, M, and S Masonry
Class A, C, and H Well Cement
Concrete Mix
Mortar Mix
Stucco
Adhesives
Bulk bags are filled on equipment that deposits material into the bag via a vertical filling spout. FIBC packing equipment can range from manual equipment to modern fully-automated equipment. Bulk bags are filled through an inlet spout or open duffle on top of the bag. The product is dropped or pumped into the bag using gravity or air pressure respectively. When the bag is discharged from the packing equipment, the bag is tied off at the top to prevent contamination or moisture intrusion. Bulk Bags can be equipped with a discharge spout for the easy, safe release of the packaged product. 
Due to the moisture sensitivity of cement-based products, coated or poly-lined bulk bags are recommended. Coated bags offer protection against moisture and contamination by sealing the microscopic gaps between the woven PP tapes.
Benefits of Coated Cement Bags Include:
Improves water/moisture resistance of the FIBC
Reduces the likelihood of product contamination
Reduces fraying of PP tapes
Helps maintain product freshness
Eliminates dusty, unsightly packaging 
Coating only acts as limited moisture and dust barrier. Coating alone will not make the bag waterproof and certain ultra-fine products may sift through the coating. When product protection and sift resistance are critical, we recommend choosing a bulk bag with a PE film liner. 
FIBC Liners can be loosely inserted, attached at 8 points using tabs, or glued into the body of the bag. In addition, the liner openings can be cuffed and sewn to the filling and discharge spouts of your bag. 
Benefits of PE Lined Cement Bags Include:
Eliminates Sifting and Leakage
Oxygen and Moisture Barrier
Puncture Resistant Barrier
The liner can be attached inside the bag using tabs or glue
Liners can be reused
Bulk Bags are the ideal package when bulk tank delivery is impossible and the small bagged product is too labor intensive. Cement bulk bags are especially suitable for:
Space restricted soil stabilization projects
Oil well pads and access roads
Slip repairs and erosion control
Utility works
Limited access or remote projects
Silo space restrictions or limitations
Projects requiring lower quantities than a full tanker