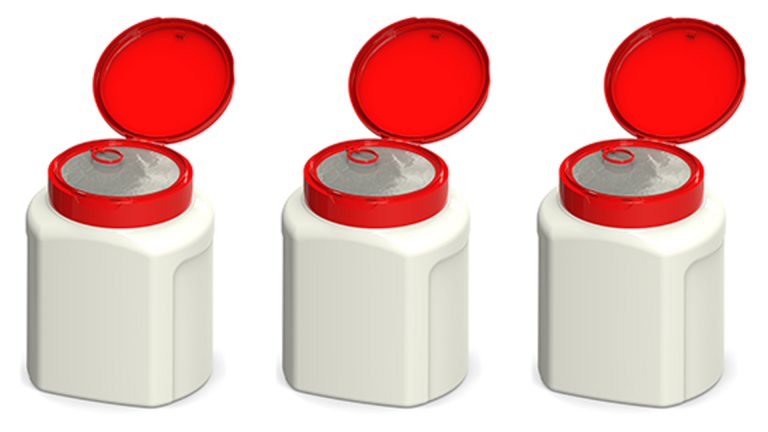 In 2017 Aptar performed a consumer study with one-on-one interviews to gain feedback on protein products offered today. Our consumer research revealed that users of protein powder products are brand loyal and ingredient conscious, but that they experience frustration with current packages offered today. Consumers expressed frustration with removing liners and digging for the scoop within the powder, as well as concerns about contaminating the product and making a mess when digging for the scoop.
"In the fast-paced era we live in, consumers are placing increasingly higher value on their time and convenience that a brand offers them. Often a simple twist of package to provide rapid access to the product and its safe re-closure is what makes users repurchase a product," explained Anna Frolova-Levi, Director, Global Business Development, Nutraceuticals at Aptar.
Aptar introduces the Olympian closure to address consumer frustrations today. This wide snap-top closure allows consumers quick product access without the need to unscrew the cap Olympian features a BAP® pull-ring liner, which besides providing tamper evidence and sealing integrity, it gives consumers an easy liner removal. Olympian also provides a scoop holder for consumers to attach the scoop to the lid, avoiding mess and product contamination.