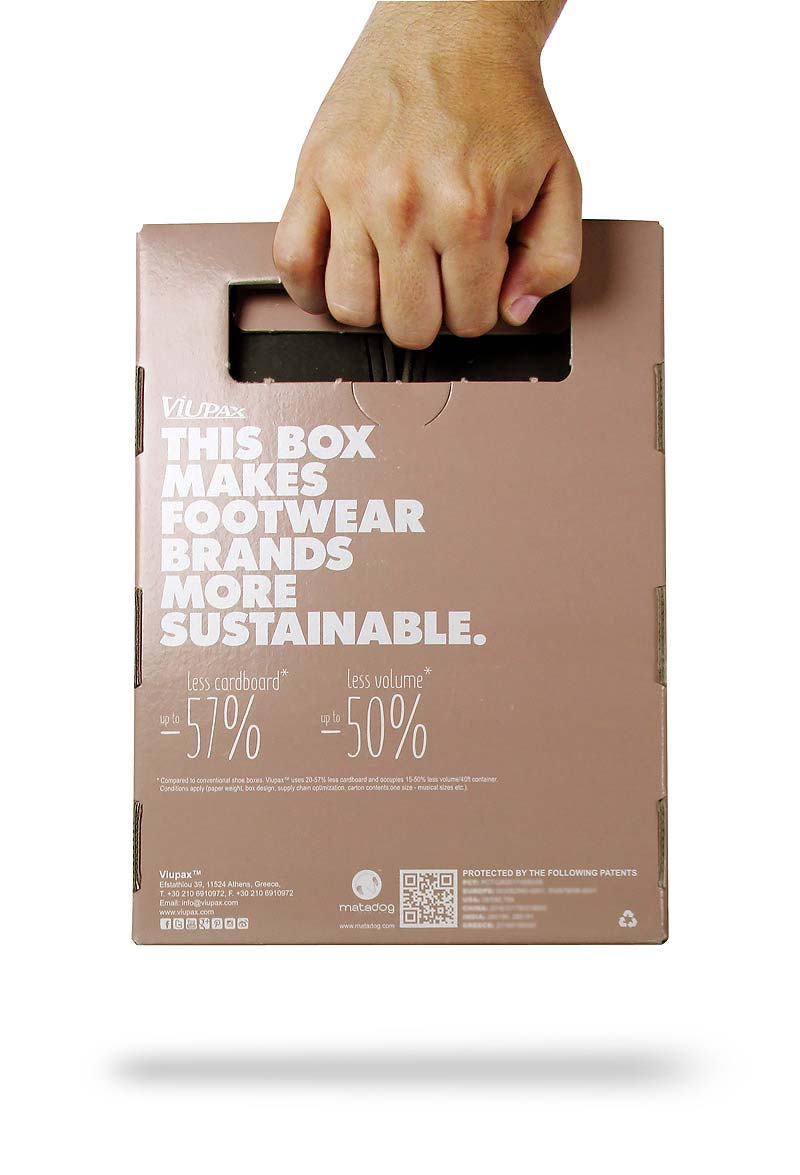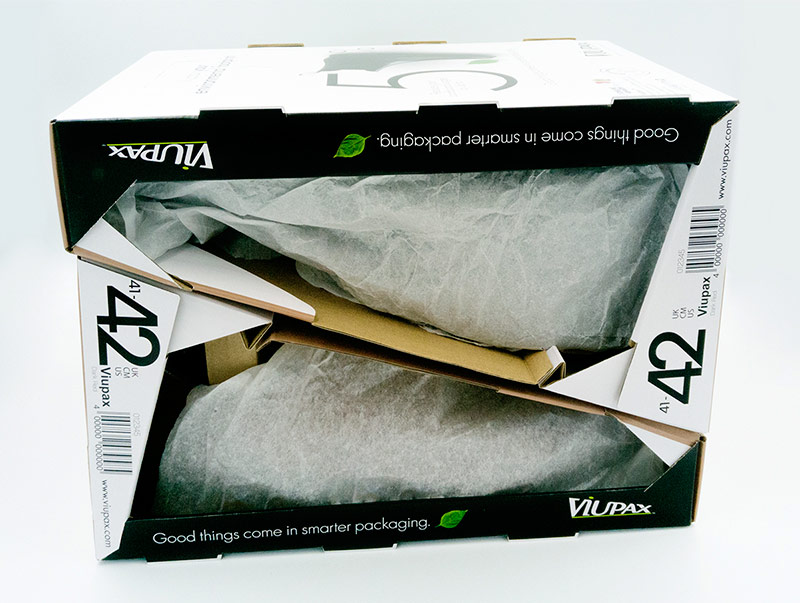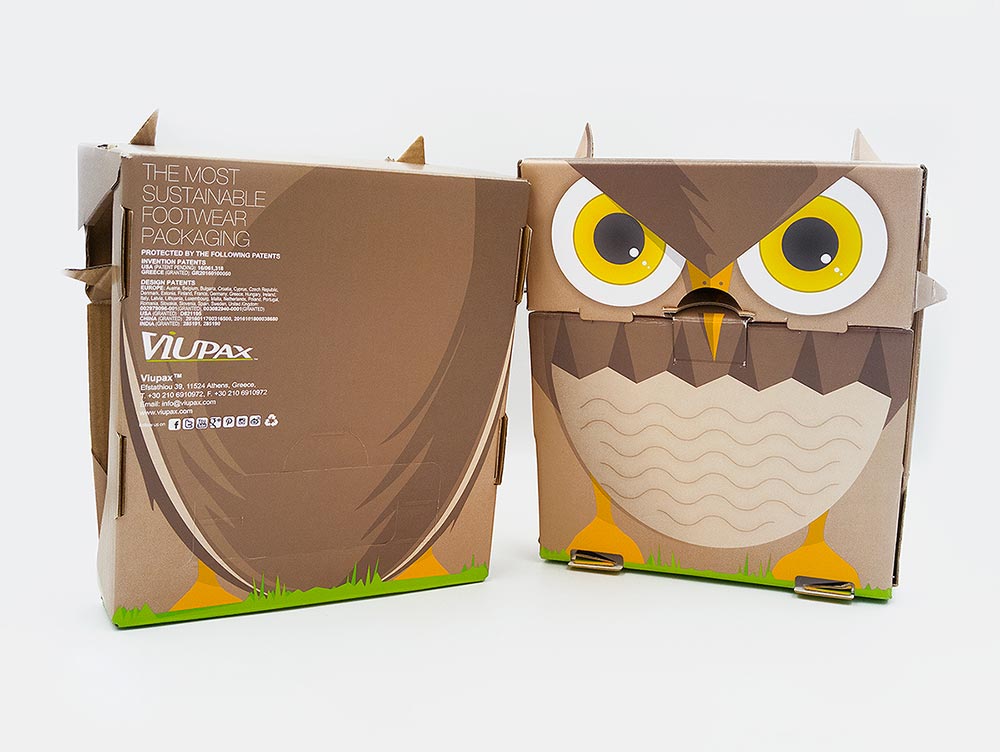 Viupax is a sustainable shoe box in the market. thus innovatiove shoe box design reduce the use of cardboard and also improves the effciency of conatiner and radically reduce the enviormental footprint.
Viupax uses 57 % less paper as compared to traditional 2piece shoe box. It can decerase engerygy use and emission by 57 % during the paper making process.
Its unquie shape requires50 % less space then the traditional 2 piece shoe box. Viupax's built in mechanism allows it be coverted in a carry bag therefore reducing the use of paper bag.
Viupax kids version can extent packaging life by transforming it into a paper toy without even using knives , glue or any other paraphernalia. Its open design enables customer to watch what is inside box.
Viupax
Andreas Kioroglou
Founder | product designer
a.kioroglou@matadog.com
+30 2106910972