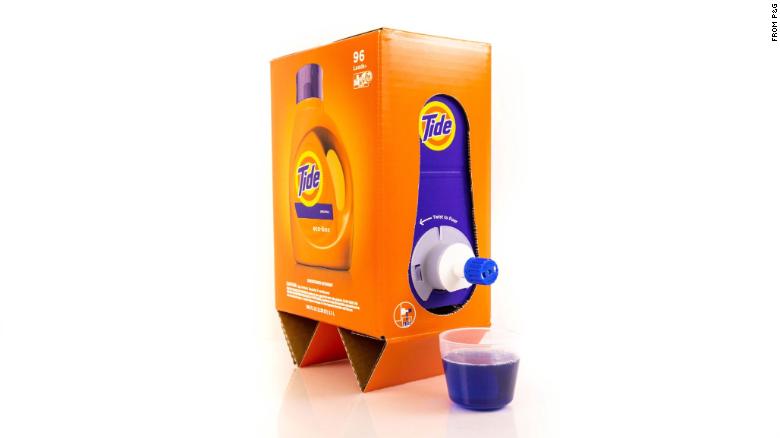 The Tide Eco-Box is the ground breaking new product launch from P&G in Fabric Care's division for E-Commerce. The new Tide Eco-Box uses less packaging, contains 60% less plastic and 30% less water than the conventional pack available. The cutting edge innovation provides a lighter shipping footprint as it doesn't require any secondary packaging in form of re-boxing or bubble wrap that drastically reduces weight of overall package.
"Its size is perfect for the e-commerce supply chain," said David Luttenberger global packaging director at market research firm Mintel. "It's an easy package for nearly any consumer to pick it up, manipulate the opening features, and dispense from." This box is compact in design as it takes up less space because of its design.
The ultra-concentrated detergent comes in a sealed bag that's placed inside a cardboard box. The pack also features a dosing cup, a new 'no-drip' twist tap and a pull-out stand to raise the height of the box for dosing on flat surfaces.
P&G North America fabric care business vice-president Sundar Raman said: "For the first time, we have designed a package 'eComm-Back,' beginning with the unique challenges and opportunities the e-commerce environment presents.