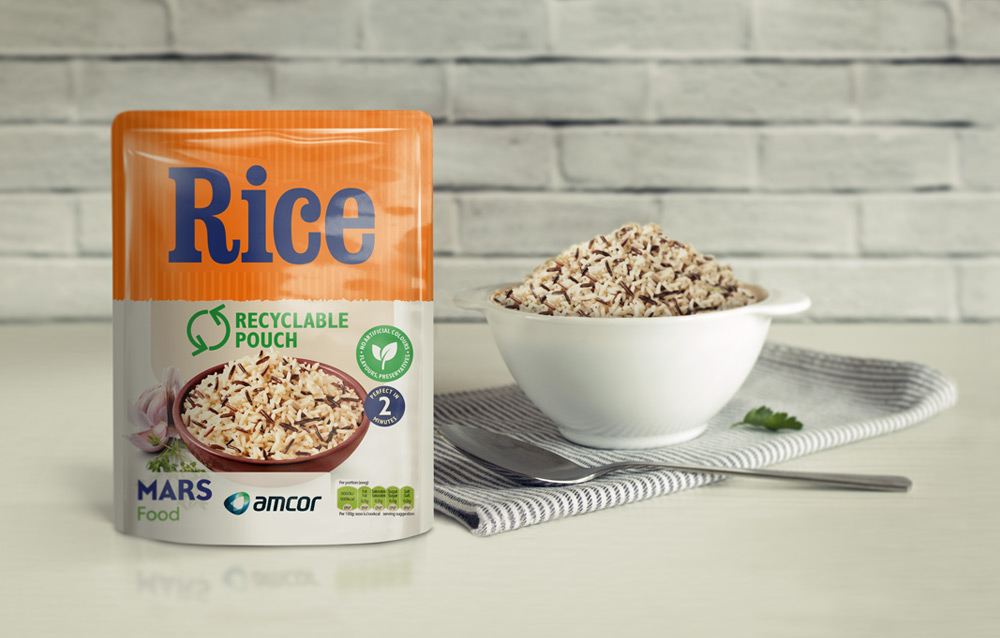 Vishu Dixit
Mars Foods announced it will begin to use recyclable mono-polypropylene plastic (PP) for its microwavable rice pouches in 2021. The project will bring to market the industry's first food-safe, mono-material microwavable rice pouch. Launching with an initial pilot in the first half of 2021, the business has ambitions to further scale the technology across its portfolio beginning at the back half of the year.
The use of high performing mono-PP material will allow Mars Food to retain the shape, shelf life, functionality and high safety standards needed for its brands' packaging, while ensuring pouches can be mechanically and chemically recycled where infrastructure exists, and designed for future recycling where it doesn't yet.
"Our R&D team has invested their passion and expertise to develop a unique innovation roadmap of more sustainable solutions for plastic, paper and aluminium packaging. Thanks to that foresight and leadership in innovation, we are excited to announce yet another industry first in recycle-ready packaging," said Michael Zacka, President Amcor Flexibles EMEA.
Mars Food accelerated the development of the new material through rigorous testing and conducted significant scale up tests in its production facilities in the UK, challenging what was previously considered possible throughout the production process. Working in collaboration with Amcor, it then ensured the material development met all its functional requirements while protecting product quality and safety.
"Launching our recyclable retort material in a stand-up pouch format that meets stringent food safety standards is a challenge, and Mars Food took this journey together with us. It will be a win when their brands deliver this innovation to consumers," said Mr. Zacka.
Amcor
Ernesto Duran
Head of Global Communications Amcor plc
ernesto.duran@amcor.com
+41 78 698 69 40