Post innovation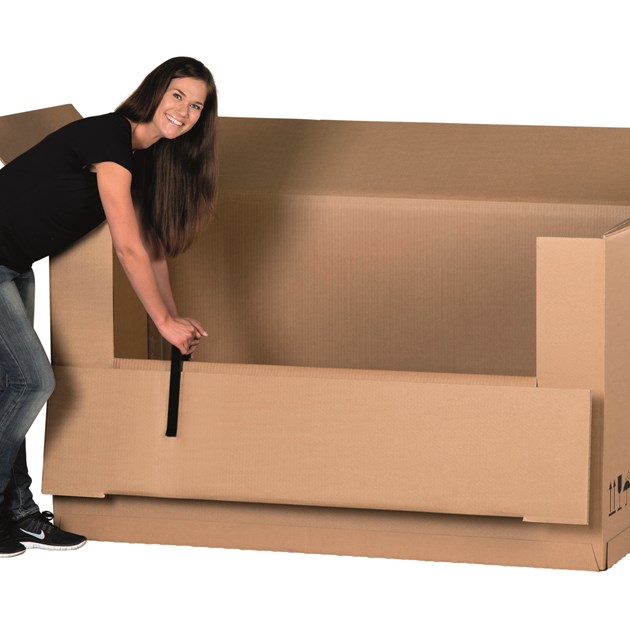 easy‑pak is a large volume box with automatic bottom that amongst other things substantially reduces the amounts of material and freight space compared with standard A-boxes
Designation:
Snr Communication Manager
'Easy-pak' from Mondi offers a number of key benefits, including easy handling, warehouse cost optimisation and an erecting process that's twice as fast as for a large standard corrugated case.
Simply pull up the packaging and the bottom closes automatically; easy-pak does not require adhesive tape for the bottom flaps, thus eliminating a handling step. Owing to its special design, different board grades can be used for the bottom and sides (e.g. an extra strong grade for the sides for additional stacking strength, and a lighter grade for the base with minimal load-bearing function), thereby conserving resources.
Benefits
Fast, easy handling helps optimise process costs
Lower warehousing costs
Bottom flaps close automatically when erecting the case
Flat base
No adhesive tape required for bottom flaps
Seven standard sizes; custom solutions available
Wide range of dimensions and board grades available
Excellent load-bearing capacity