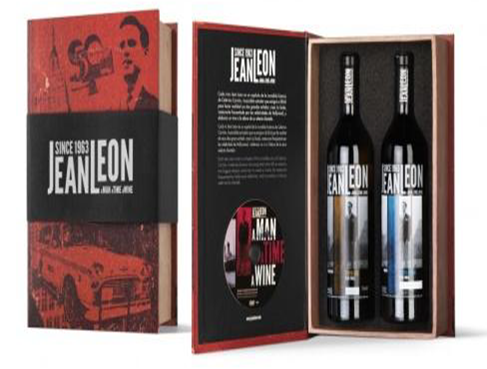 Jean Leon presents a special pack on the occasion of World Book Day.
This package was launched on the occasion of World Book Day on 23 April. The Bodega Jean Leon Packaging is in the form of a case with a book format. This original proposal is a different way to dive into the fascinating history of the founder of the winery , a stowaway who landed in the United States and shared confidences with Frank Sinatra, James Dean or Marilyn Monroe. When customer opens the cover, the ' reader ' discover 2 Wines of the property and the documentary "A Man , A Time , A Wine '.
This book-case comes in two different editions containing the following wines: 1. Gigi Chardonnay Vineyard and Vineyard Merlot Palace 2. Palau vineyard Merlot and vine Cabernet Sauvignon Reserve Le Havre Both editions can be purchased at specialty stores in the cellar or on the website of Club Torres.