Post innovation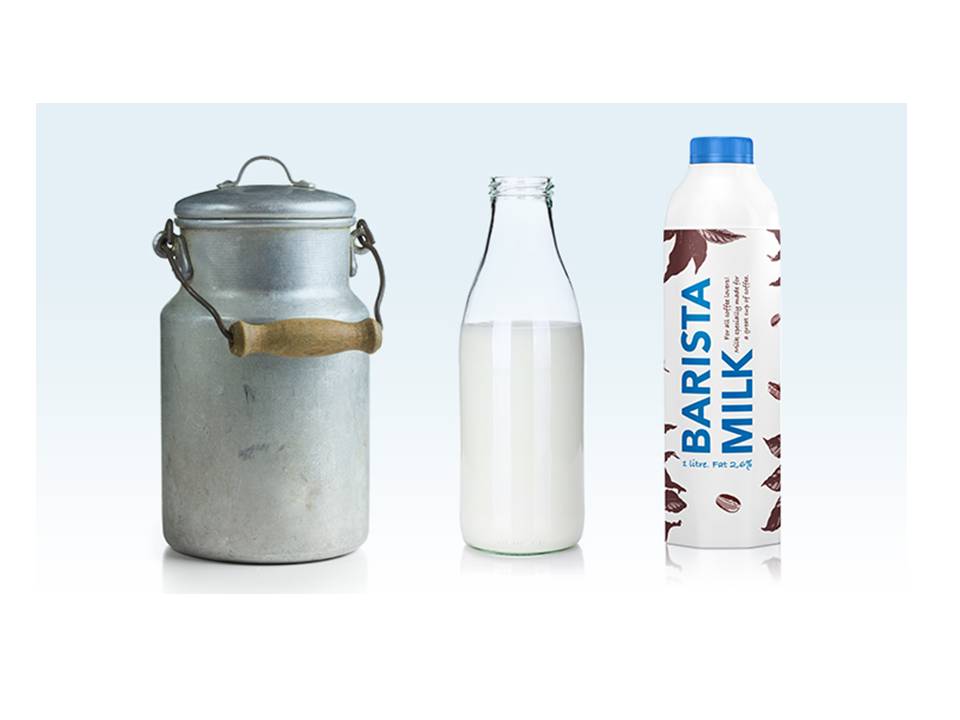 Tetrapak's latest innovation a aseptic carton bottle - Tetra Evero® Aseptic. Combines the easy handling and pouring of a bottle with the environmental advantages of a carton.
Tetra Evero® Aseptic, the world's first aseptic carton bottle for ambient white milk. Tetra Evero Aseptic - a modern carton bottle whose shape is inspire by the milk churns and bottles of the previous century. .
Tetra Evero Aseptic is based on an imaginative design that combines the easy handling of a bottle with the food protection and environmental advantages of an aseptic carton. The ergonomic cylindrical D shape with flat side panels makes it easy for big and small hands to hold, while the printing space across the whole surface of the package offers maximum branding impact to capture consumer attention. All of these are made possible by a number of technology breakthroughs, including the first injection molding for aseptic packaging.
The packaging has won iF Packaging Design Award.