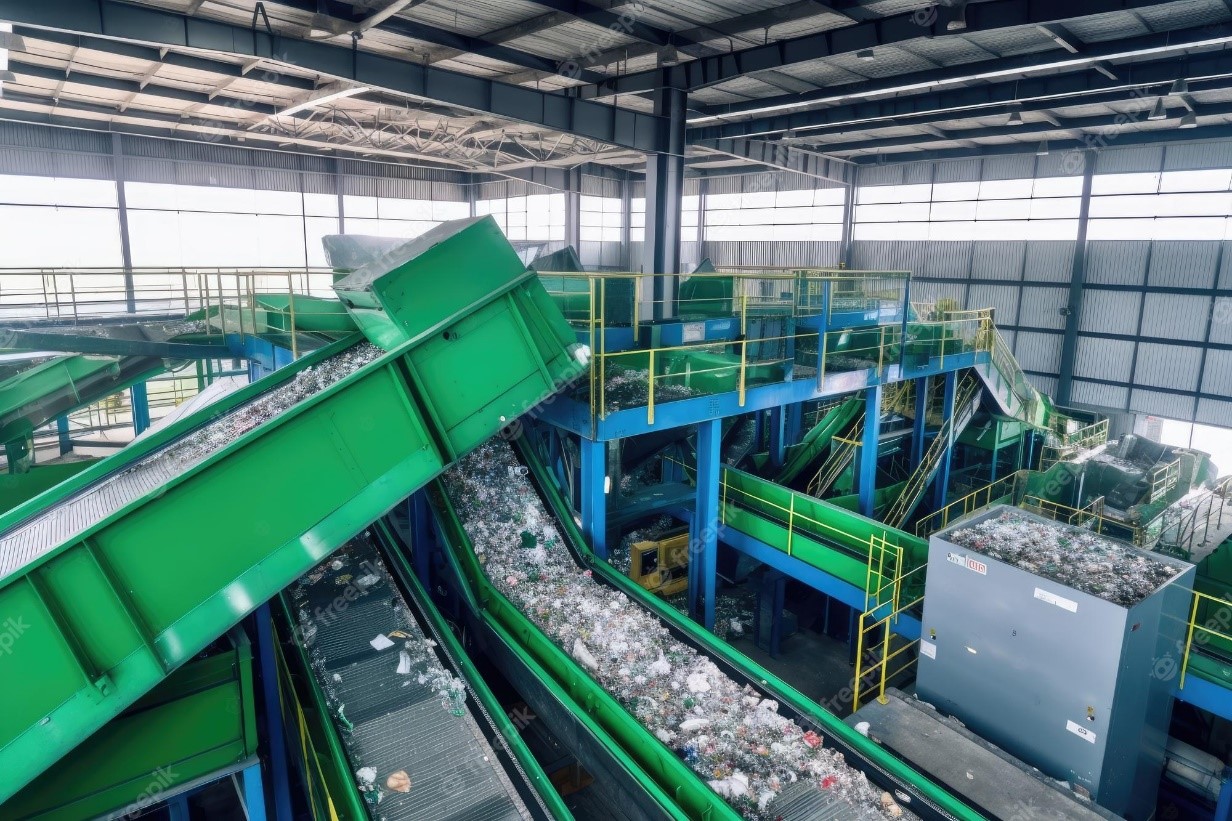 Sorting technology plays a pivotal role in making recycling more effective than ever before. This blog will explore the various sorting technologies that are changing the face of waste recycling
Mechanical Sorting:
Mechanical sorting is the backbone of many recycling facilities and is also the most rudimentary form of adopted sorting technology. Here are the key components and methods:
1. Conveyor Belts: These transport waste materials for inspection and sorting.
2. Screens: Vibrating screens help segregate materials by size.
3. Air Classifiers: These use air currents to separate lighter materials from heavier ones.
Optical Sorting:
Optical sorting relies on advanced sensors and cameras to identify and separate materials based on multiple visual and compositional properties.
1. Color Recognition: Optical sorters can detect and sort materials by color.
2. Shape Recognition: They identify materials by their shapes, making them useful for irregularly shaped items.
3. Composition Analysis: Some machines analyze materials based on their chemical composition.
Sensors used for composition analysis include:
1. Infrared Sensors: Detect the infrared radiation emitted by different materials, allowing for sorting based on composition.
2. NIR Sensors (Near-Infrared): Sort materials by their unique NIR absorption patterns, aiding in the identification of plastics and other materials.
3. X-ray Sensors: Provide detailed information about an object's internal composition, ideal for sorting materials with varying densities.
A combination of these sensors can enable the system to distinguish between different materials based on their unique spectral signatures.
Magnetic Sorting:
Magnetic sorting is employed for separating metals from other materials:
1. Ferrous vs. Non-Ferrous: Magnets are used to separate ferrous metals from non-ferrous metals.
2. Eddy Current Separation: This technology uses rotating magnets to repel non-ferrous metals, creating separation.
Intelligent Sorting Systems:
Technological advancement has provisioned automated systems that integrate robotics and machine learning to improve sorting accuracy and efficiency while reducing operating costs.