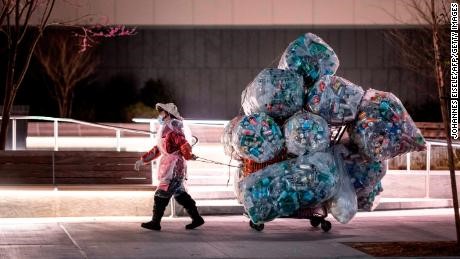 Amid the social distancing and lock down protocols instated due to the spread of covid-19, a surge in the use of plastic, especially single-use plastic, has been observed worldwide. While most countries have also observed an improvement in air and water qualities, there has been a significant increase in improperly discarded plastic coming from the medical and packaging industry.
Based on research, the virus can live on plastic surfaces for 2-3 days, which is a lot longer than carboard (1 day), which has been widely accepted as a replacement for many packaging instances in recent times. Then why the sudden return to old habits?
The single-use nature of plastic is being observed as a boon in these times, when sanitation is prime concern.

Many regions have banned the use of reusable bags and have revoked and/or delayed their respective plastic bag bans.

Common misconceptions regarding reused and recycled products being unsanitary or not as sanitary as single-use plastic has affected the mass' behaviour.
It is also predicted that such habits, developed under fear and stress, will remain for a long time after the stressor has been removed.
The previously taken measures to reduce the amount of packaging used has also been sidelined in the wake of widespread fatalities due to coronavirus. Stakeholder interest lies completely in multiple safety barriers.
Another factor contributing to the sudden increase in plastic packaging and associated packaging waste is the fact that online shopping itself has peaked due to the public's fear to leave the house. Since more packages means more packaging, we can only expect to see a growth in this year's plastic production and disposal.
What might have been previously stated as a blessing for the environment, could rather be detrimental in the long run. In such a situation, it is imperative that technologies that can tackle the influx of plastic waste are developed and policies to better sort, collect and dispose packaging waste are upheld.
 https://edition.cnn.com/2020/05/04/world/coronavirus-plastic-waste-pollution-intl/index.html