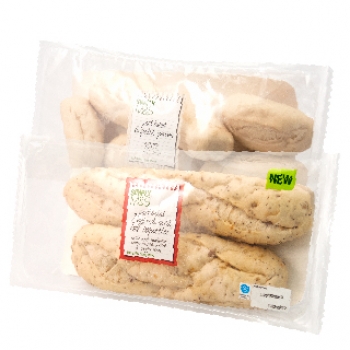 Komal Sharma
Active Packaging has a variety of products to offer the bakery trade , from thermoformed films for the baked breads, form fill and seal packaging films for the garlic baguettes to paper products for everyone's favourite pies and buns.
Our products can be printed to the very highest quality and obtain the optimum packing speeds to give you maximum efficiency.
Top web is printed to the highest quality of flexoprinting, high gas barrier films, high clarity and high puncture resistance, films are available in multilayer co extrusion or multilayered laminates.
The base web  is to match to suit all thermoformers such as Multivacs, giving high barrier and puncture resistance, the two films will give you the security of protecting your product and extending the shelf life to give you efficiencies on your production line.