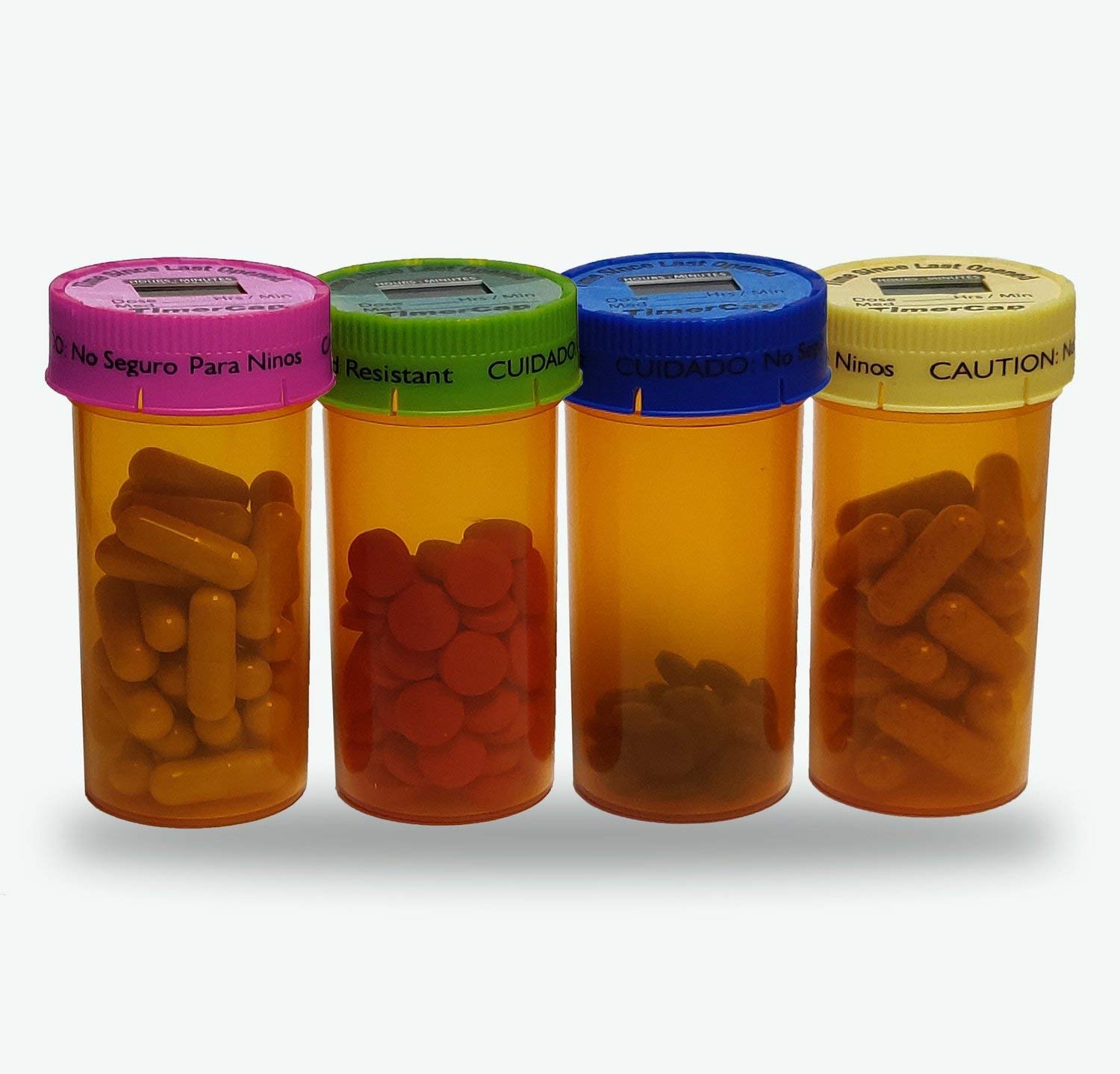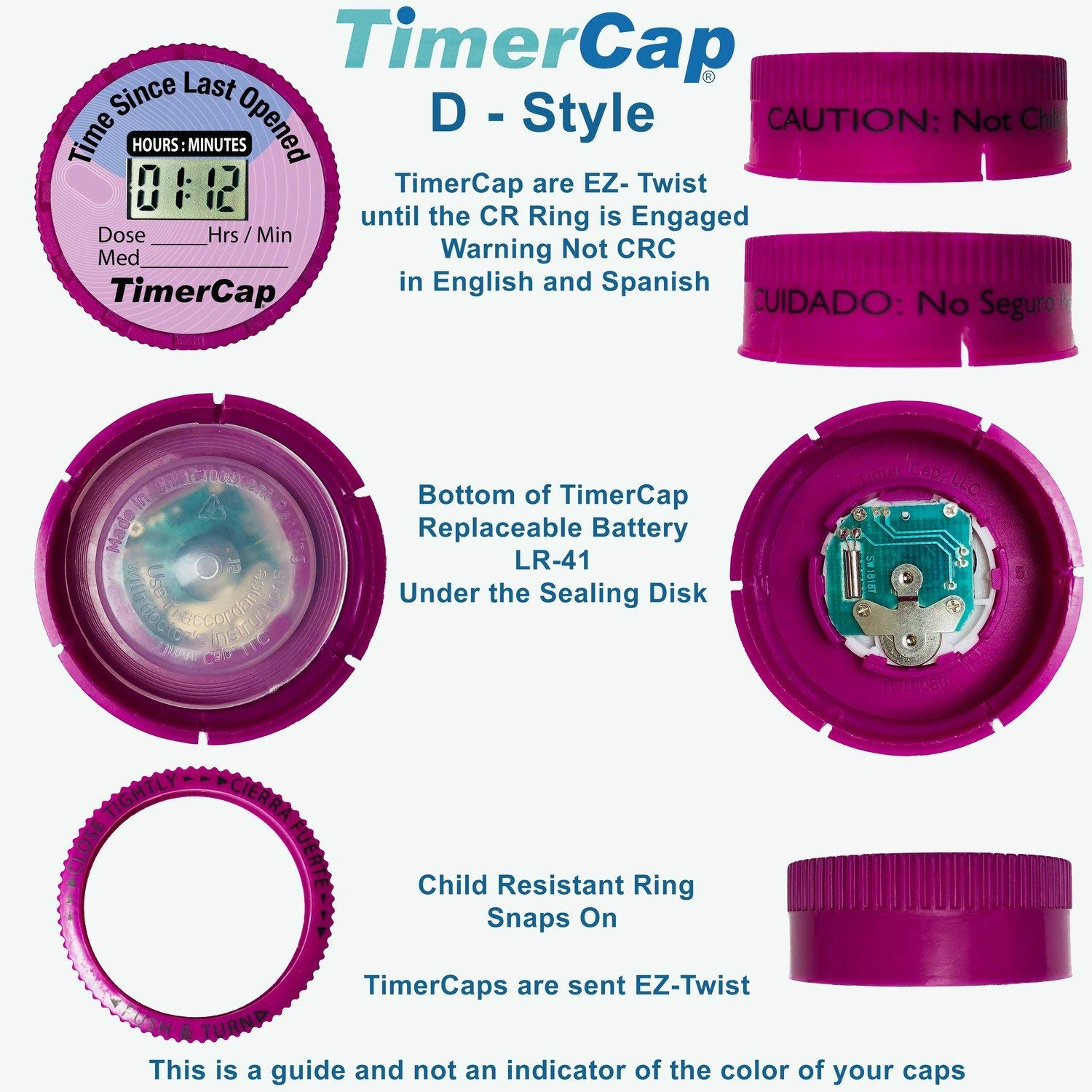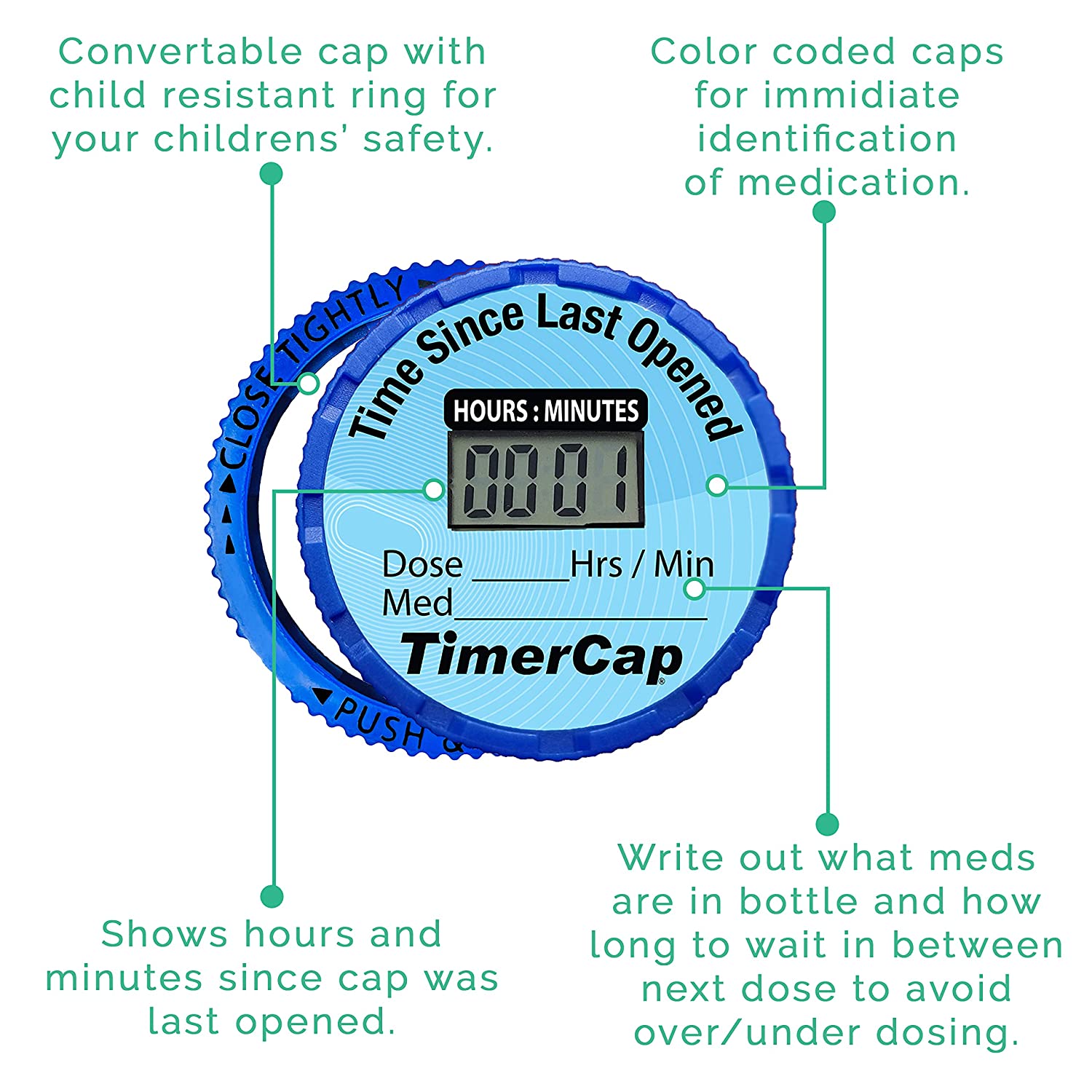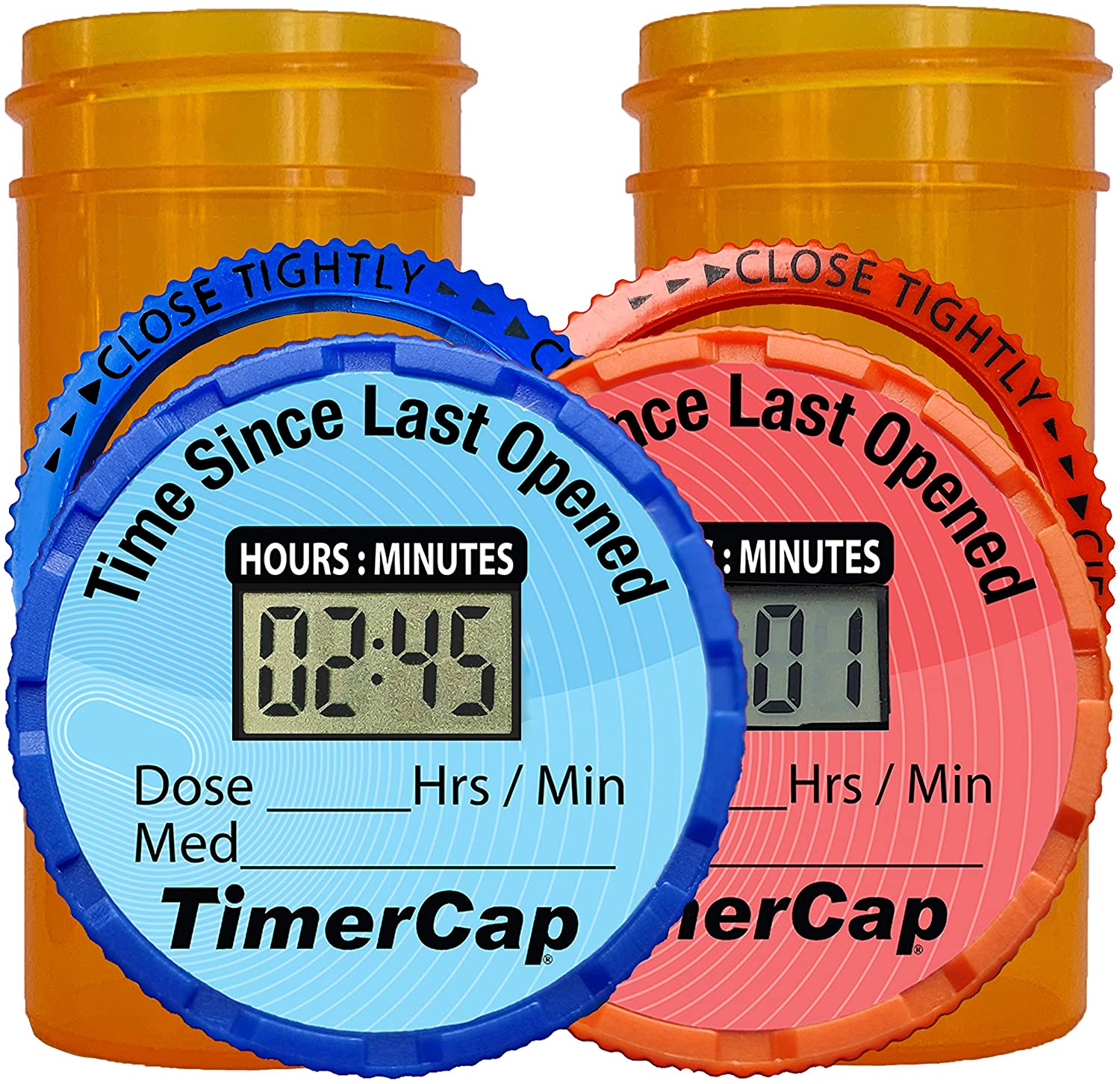 Komal Sharma
TimerCap's Prescription Misuse Prevention Kits are the perfect tool to assists in preventing medication abuse and mistakes. Its patented stopwatch design makes it the most intuative and simplest way to protect your families and home. Track the time a pill bottle was last opened, down to the minute! It is as easy as closing the cap to start the timer and opening the cap to stop the timer. There are no alarms or programs to set, yes it is that simple! Families and communities can now have peace of mind in knowing how easy it can be to stay on top of taking your medications as prescribe, to detect unexpected openings and to deter others from experimenting.
TimerCap's intuitive and simple patented stopwatch allows you to track every time a pill bottle is opened down to the second. This is to ensure that you're taking your medication at the right time. This feature also helps with detecting/deterring unwanted openings. 
TimerCap's do not include an alarm function. Our caps allow you to track when the last time the bottle was opened. TimerCap will track when the last time your prescription bottle was opened. This will help you keep track of your last dosage to avoid any medication mistakes. 
Color coded for Easy :Identifi cation Easily identify your medication by color for your convience.
It's a Stopwatch : It is not a clock, so no alarms, no programs to set! The patented pressure switch automaticaly starts when the stopwatch cap is closed and stops when cap is opened.
Fits a Large Range : With the very popular 38-400 threaded bottle, these easy and simple caps will fi t most large, pharmacy and vitamin bottles.
Know, Don't Guess! : Never forget when you last took your medication. The automatic stopwatch feature counts up for you.
Safety First :TimerCap ships EZ-Twist, and it's great for seniors. It also contains a caution warning on each side in both English and Spanish.
Child Resistant Ring :TimerCap comes with a child resistant ring (CRC) that snaps on to protect your children.
Detect and Deter: Due to 52% of misuse starting at home, it is vital to have a tool that can detect, deter, and prevent theft or openings by seeing the time it was last opened.