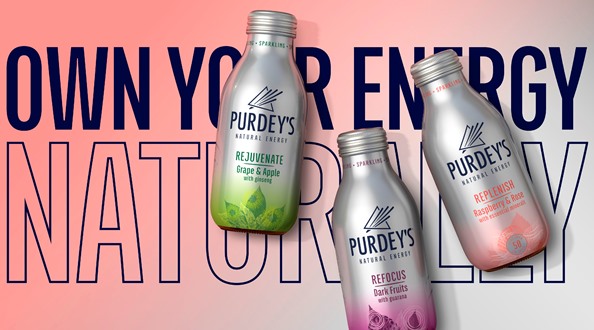 The soft drinks market has been forced to face several challenges over the last few years. It was the target for a sugar tax, three years before the National Food Agency's proposed tax on food products. Particularly with the prevalence of soft drinks in the on-the-go sector, the market is often under scrutiny in regards to mitigating the packaging's environmental impact and it has taken a more recent hit due to the pandemic, with lockdowns resulting in fewer sales.
It has proved to be a resilient category in recent years with brands successfully reducing sugar or promoting reduced sugar alternatives and making huge strides in recyclable packs, recycled content and alternative materials. And it appears that a financial bounce back is also on the horizon as can be gauged by Coca-Cola's Q2 results, showing net revenue growth of 42%.
Holly Inglis, beverages analyst at GlobalData, believes the soft drinks giant's results signals something of a recovery.
"Success for Coca-Cola across all regions in Q2-2021 clearly emphasises a step in the right direction for the company to achieve pre-Covid-19 volumes," says Inglis. "Not only does growth reinforce the company's stable market position, but highlights recovery of the non-alcoholic beverages market across many parts of the world, although countries such as India continue to be impacted by Covid-19.
"Coca-Cola's 14% growth in Q2-2021 for sparkling soft drinks is no easy feat in a category that has continually seen a downward trend in recent years. According to GlobalData's latest survey (Q2-2021), one in four (38%) of consumers are actively trying to reduce their sugar consumption, which has created a challenging landscape for soft drink producers. Strong brand recognition, alongside continued innovations to core brands such as Coca-Cola Zero Sugar, have helped stimulate this growth.
"For the remainder of 2021, the outlook is positive for both Coca-Cola, and the general non-alcoholic drinks market. However, revival will remain in the hands of how Covid-19 develops. Product innovations and maintaining a strong brand image is vital for long-term success and to maintain consumer attractiveness".
That positive outlook is backed up by Julian Hunt, vice president, public affairs and communications at Coca-Cola Europacific Partners (GB). "On-the-go cans and bottles are enjoying a comeback as consumers get out and about again – value sales of our on-the-go packs of Coca-Cola have grown by 28% in recent weeks," says Hunt. "That said, we don't necessarily expect things to go back to exactly how they were pre-pandemic, and we anticipate more of a balance between on-the-go and take-home formats in the long term as people spend more time working, exercising and socialising in the home."
Whether targeting on-the-go or home consumption markets, a strong brand image is certainly key and these days many brands will look to reflect much more than quenching thirst on their packs. Brands addressing consumer concerns, and in some cases regulation, over sustainability and health can also be conveyed through design to send clear or subtle signals to the consumer.
Ellen Munro, creative director at design agency BrandOpus, knows all about strong brand image and current trends. The agency recently unveiled a refreshed identity for Britvic's natural energy drink brand Purdey's and Munro is able to shed some light on the design trends in that market.
"Gone are the pale, stripped back, diet looks that once dominated the category. Today, it's all about adding in, not taking away," Munro says. "Wellness drinks brands are opting for punchy and upbeat designs; daring names, vibrant colours and bold personalities. We're seeing more illustrative elements being used to drive a narrative over and above the more traditional photography that tends to be very product led. For our recent redesign of Purdey's, we introduced bold and abstract illustrations to cue the emotional benefits of each variant – creating an ownable treatment on shelf."
Products such as Purdey's are created to go beyond rehydration and tap into the lifestyles of consumers.
Munro adds: "There is more of a boldness and braveness coming through in packaging. Soft drink brands are better understanding the importance of connecting with their consumers at a more emotive level. It's not simply about refreshment. Brands are shifting towards encompassing lifestyles.
"Irrespective of trends, its crucial for brands to instil relevant meaning at a brand identity level and to do that through symbolism. Creating visual metaphorical shortcuts in consumer's minds builds a more meaningful connection and ensures cut-through in a crowded drinks space."
A good recent example of creating an on pack metaphor is Coca-Cola's new look, updating the design system for the Coca-Cola trademark that brings Coca-Cola, Coca-Cola Zero Sugar and Diet Coke together in an evolution of the 'One Brand' strategy that initially launched in 2016. As a visual metaphor to uplift, the new design raises the Coca-Cola logo to the top of the label. The company's sustainability drive is also clear on the label with the 'recycle me' text written in caps.
Combining messages of health and sustainability is the pack redesign for Daioni Organic which includes its range of ready to drink Fairtrade Coffee Drinks, its line of 1 Litre Long-Life Organic Milks and collection of Flavoured Milks. Emphasising its commitment to sustainability, Daioni Organic has introduced paper straws to the latter range. This makes the dairy business one of the first in the UK to switch to a biodegradable straw.
The refresh is intended to increase consumer and retailer engagement by powerfully communicating the taste, wellbeing, sustainability, farm-to-fridge and ethical offering at the heart of the brand. The business also seeks to tap into accelerated demand from UK consumers for organic food and drink products, which saw sales rise 6.1% year-on-year in 2020.
"Our brand refresh powerfully communicates the provenance of Daioni Organic, its strong family roots and compelling offering that Daioni Organic has at the heart of its brand: that our products have a higher-than-average nutritional profile compared to conventional milk, and are good for the people that drink them, good for the environment and good for the community too," says Daniel Jones, head of UK sales and marketing at Daioni Organic.
Consumers generally know the health benefits of drinking water and popular UK brand Highland Spring has a name that communicates its natural sourcing which is further accentuated in the label designs.
The brand is keen to highlight its sustainability credentials and while the focus for many has been recyclable plastic bottles and recycled content, Highland Spring, has relaunched its glass range, offering premium and stylish options for gatherings and events, ahead of hospitality restrictions lifting this summer and the return of at-home entertaining.
Mike Buckland, consumer marketing controller, at Highland Spring Group says: "While glass is a small part of the overall water market, we are continually looking to provide choice across our portfolio as part of our ongoing commitment to environmental sustainability. This relaunch, which features a light-weighted bottle to reduce its carbon footprint, completes our offering of natural source water products, with every drop drawn from our protected, organic catchment area on the majestic Ochil Hills in Perthshire, Scotland."
KEY CHALLENGES
Getting back to pre-pandemic growth
As previously mentioned, the market has been hit by the pandemic and it might take more than the remainder of the summer (when soft drinks sales usually soar) for it to totally recover. While some of the big names have been able to refresh their packaging recently, others might be reluctant to embark on anything costly until things pick up significantly.
Communicating the category's efforts in tackling broader environmental concerns
While increased use of rPET and alternative materials, plus imminent deposit return schemes, will give many consumers assurance that much is being done, recent concerns over the possibility that climate change might be responsible for the extreme weather conditions being witnessed globally might push carbon emissions up the agenda.
"We recognise that reducing carbon emissions and minimising packaging waste are intrinsically linked," says Julian Hunt, vice president, public affairs and communications, Coca-Cola Europacific Partners (GB). "That's why making our packaging as sustainable as possible is an integral part of our carbon reduction strategy and 'This is Forward' sustainability action plan. We have set a path to become Net Zero by 2040 and our immediate action plan is supported by a three-year €250m investment that will provide targeted support to decarbonise our business. This includes sustainable packaging initiatives, such as the recent transition of our on-the-go bottles to 100% rPET and converting plastic shrink wrap to cardboard packaging across all multipacks."