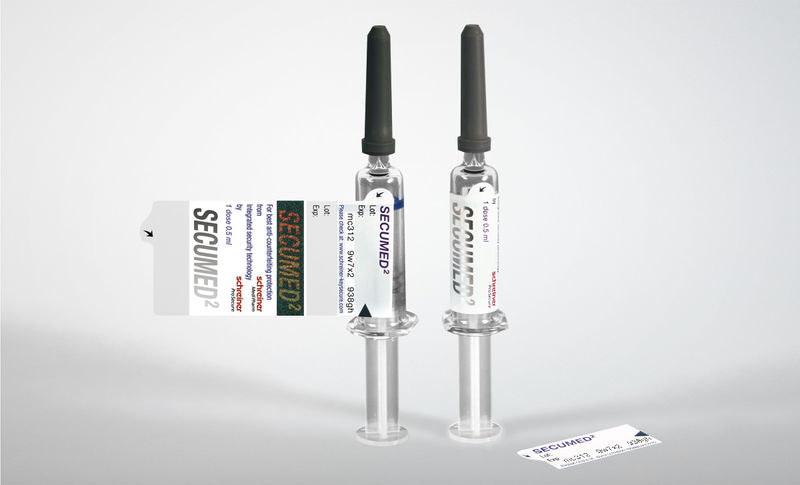 To counter the constant threat posed by counterfeits, Schreiner ProSecure develops technologies and products that ensure worldwide authentication of original products and documents, and thus support enforcement of intellectual property rights such as trademarks and patents. As a result, sales losses due to pirated products, image loss or product liability risks are reduced.
News:
1) Threat analyses and application consulting assisting in the selection of security technologies
2) Derivation of effective, technical protective measures against imitations, plagiarism or counterfeiting, e.g. based on quality seals for label-based authentication by laypersons and experts
3) Integration of anti-counterfeiting technologies in pharmaceutical marking and functional labels
4) Closure seals for reliable sealing of folding boxes and packs, as well as other containers such as vials, pens, etc.
5) Marking of technical functional components, assembly components and spare parts for protection against product piracy
6) Tamper protection for housings, such as card readers, electronic control units or other electronics
7) Tamper-proof and counterfeit-proof scratch labels to cover PINs and other secret codes
8) Identification and authentication technologies and IT-based systems for automatic identification of machine components or product tracking and tracing
9) Protection of sensitive documents and proof-of-payment of official fees or taxes for public-sector clients
10) Counterfeit-proof direct marking of products and components