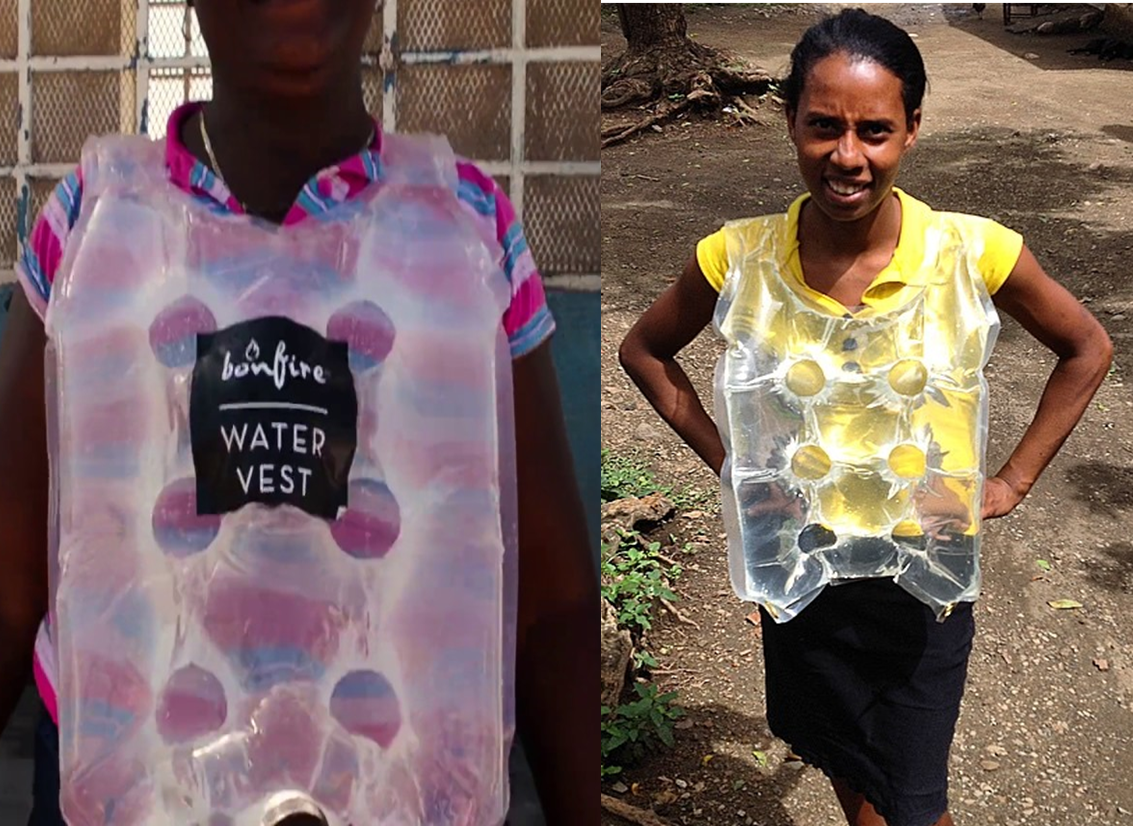 Ankit Farkya
Fritz water vest is a  pouch-like water-carrying device that fits over the head and rests on the shoulders, chest and back of the wearer, helping to reduce early health risks in children – both male and female – who carry large volumes of water over long distances. The simple design distributes weight evenly, which helps with overall posture, freeing up the hands and allowing the wearer to carry other necessary items.
It is made up of an incredibly robust, multi-layer nylon structure which enables the vest to hold anything that flows – grains, legumes, etc. The anti-microbial additive on the inside of the vest inhibits odors and mildew.
The material also allows the vest to be reused and folded without tearing.