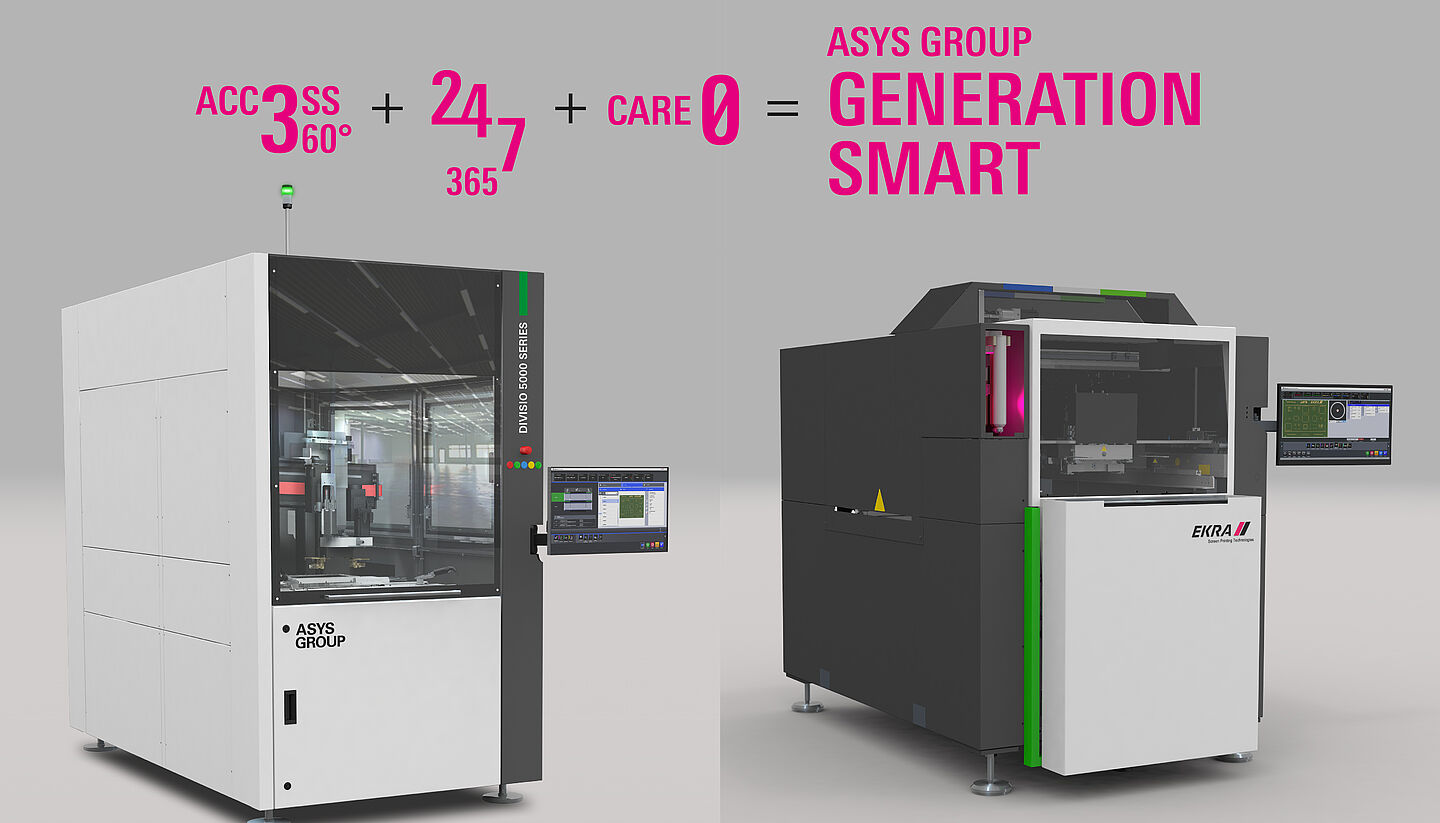 Numerous features such as tablet operation, offline programming or 3D machine simulation make this possible. New options have been specially developed for the Divisio 5100: Cut control with closed-loop for cutting correction is now available. The deviation from the cut to the pre-milling is continuously monitored and compared with specified limit values. The system checks itself whether the tolerances have been exceeded and controls, if necessary, actively oppose. With the Predictive Setup Control, a camera checks which grippers are equipped and compares them with the loaded order. If the components used do not fit, or if they are not complete, the machine is able to order its equipment independently.
Autonomy to Infinity
The SERIO 6000 - the new member of the Smart generation - is the world's first fully automatic printer. The system offers automation in stages - adaptable to the automation level of the existing production. With the smart, autonomous printer, for example, squeegees and stencils can be set up asynchronously. Specific tools for the next product cycle can be stored directly on the printer so that they can be installed automatically at the right time. The setup can be done manually via an operator or autonomously via a cobot. The SERIO 6000 is able to work over several shifts without significant operator intervention.
Discover the autonomous printer - adapted to your requirements and easily integrated into your autonomous line or production.