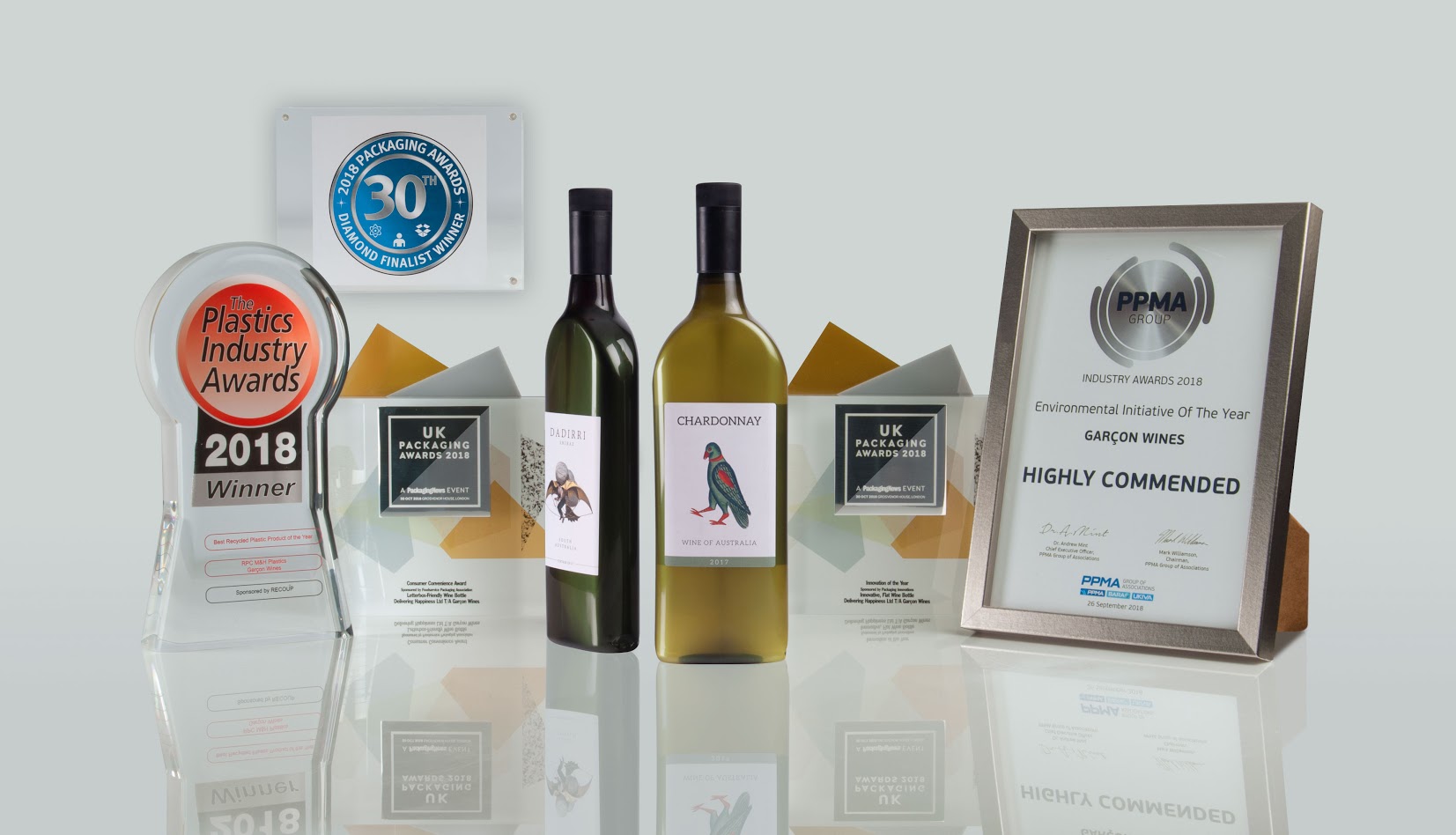 RPC M&H Plastics have designed a uniquely shaped flat wine bottle for UK's Garçon Wines which is a unthought-of design and is developed such that bottle that easily pass through the rectangular letterbox shape in the doors of U.K. homes and offices. It is an innovation that can solve the problems in online retail sector in U.K. that results in huge losses to packaging industry. As per the latest reports of U.K.'s online retail association, IMRG, which estimates that failed delivery cost the industry around £780 million each year.
"We didn't set out to create a flat wine bottle, we set out to find a way to deliver wine seamlessly into U.K. homes when the recipient was not there to take delivery in person," explains Santiago Navarro, CEO and Co-Founder of London-based Delivering Happiness Ltd., trading as Garçon Wines. "The idea was catalyzed by the need to solve a specific, clear problem of home delivery in the U.K."
The bottle is custom moulded made from 100% rPET is considered as a sustainable alternative to round and conventional glass bottles. The bottle is also 100% recyclable thus contributes to circular economy concept.
The innovation has won the following awards:
The Plastics Industry Awards "Best Recycled Plastic Product of the Year"
UK Packaging Awards 2018 "Consumer Convenience Award"
UK Packaging Awards 2018 "Innovation of the Year"
DOW Packaging Awards "Diamond Finalist Winner"
PPMA Industry Awards "Environmental Initiative of the Year, Highly Commended"
Horners' Bottlemakers' Award for Plastic Packaging "Highly Commended"