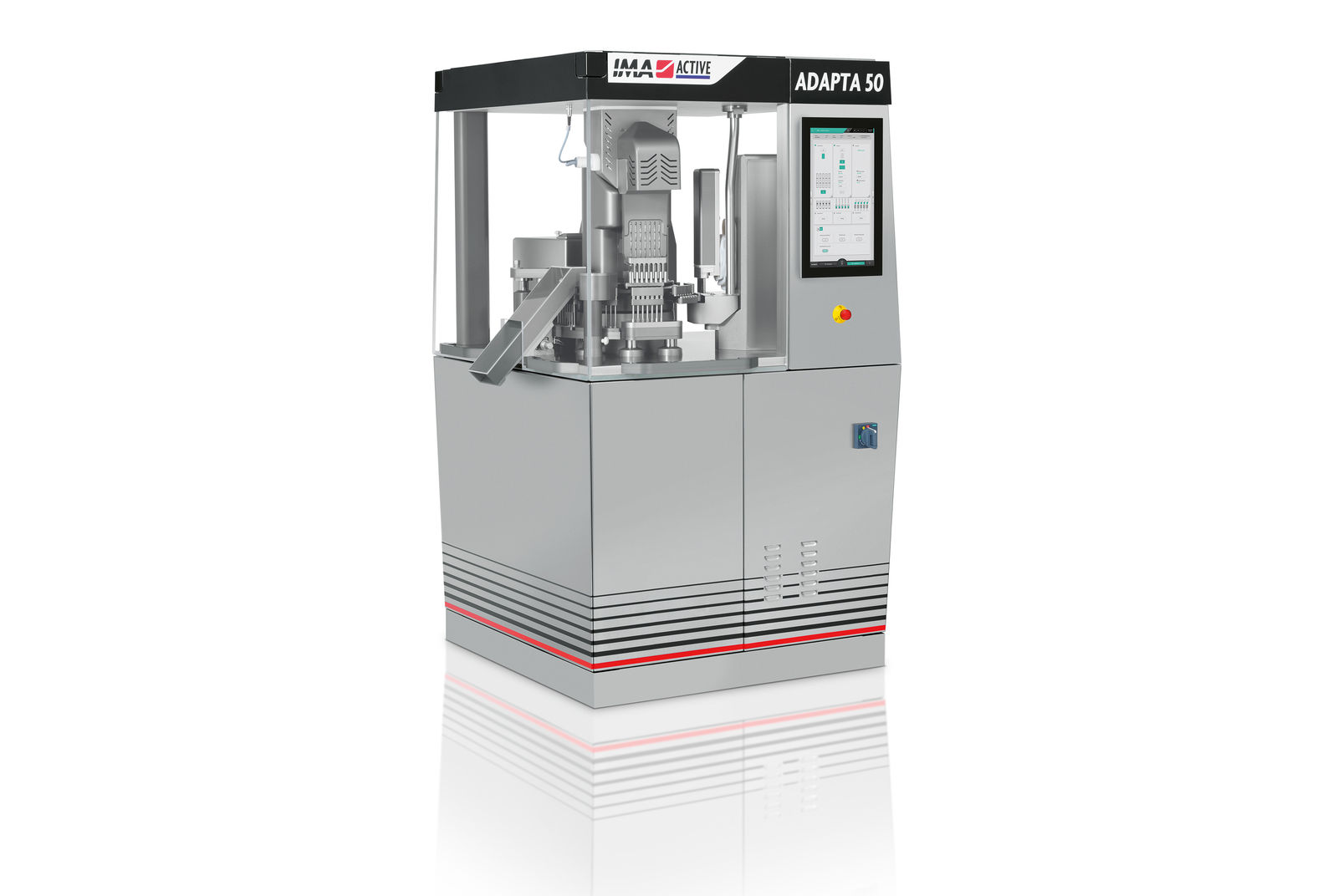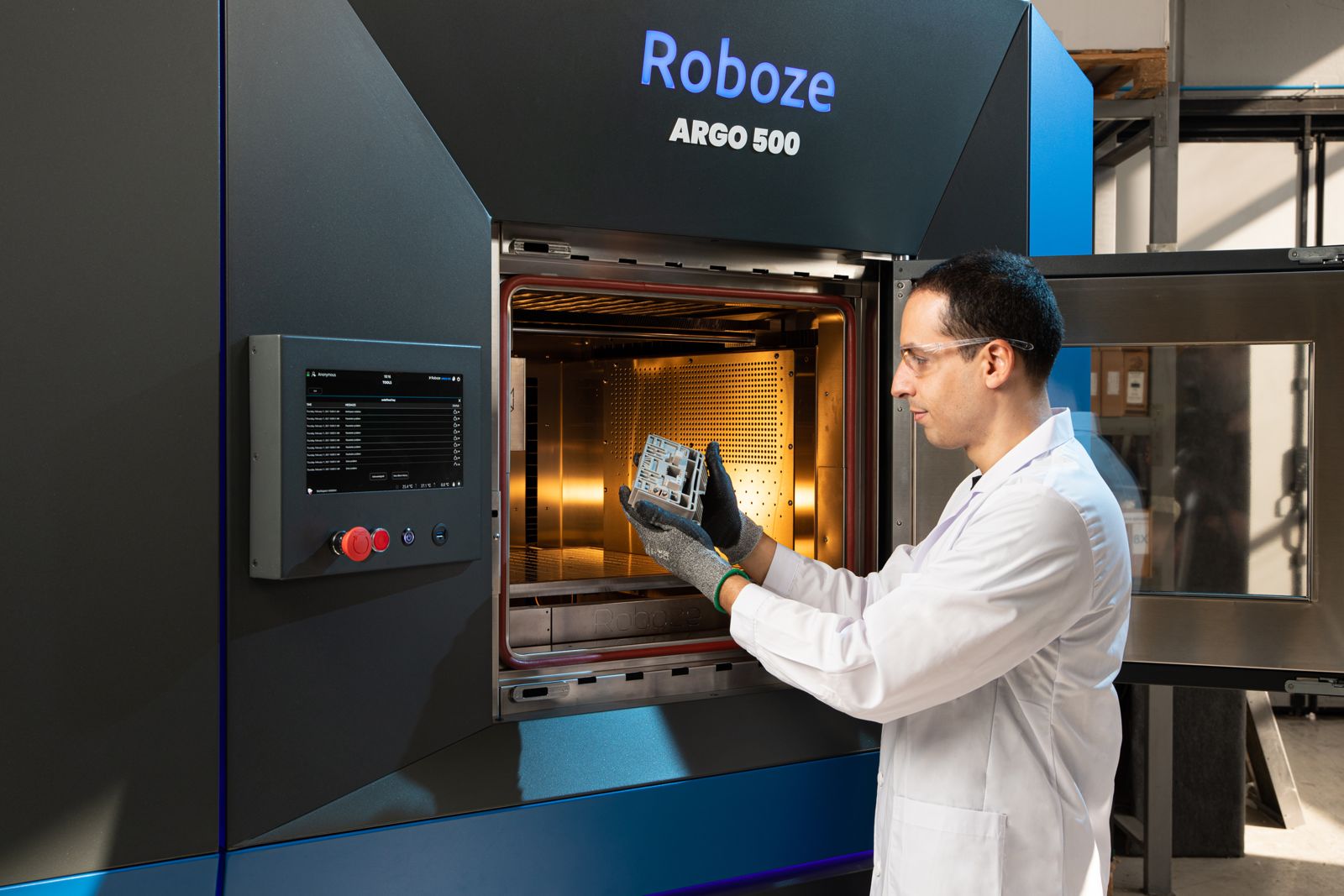 Press Packagingconnections
Roboze has equipped its flagship 3D printer – the ARGO 500 – with an advanced B&R automation solution. The printer integrates additive manufacturing into the industrial production workflow with repeatable high precision and full process control. It reduces lead times and lowers the cost of creating custom metal-replacement components used under extreme conditions in industries such as aerospace, energy and motorsport.
Additive technology shows great promise for helping manufacturers meet changing market demands. Until now, however, inconsistent results and lack of industrial integration have prevented 3D printers from assuming a position alongside traditional machine tools on the plant floor. "Our collaboration with B&R has proven that, if designed from the beginning as fully connected industrial machines, 3D printers can do far more than just prototyping," says Roboze's founder and CEO, Alessio Lorusso. "Thanks to the advanced automation solution we developed with B&R, Roboze's additive technology will lead the way into the future of adaptive manufacturing."
Comprehensive control and connectivity
The ARGO 500 offers fully automated control of every step in the high-temperature printing process. Following each print cycle, it generates a comprehensive process data log to create a digital model and allow automatic certification of every part produced. Remote connectivity enables predictive diagnostics to maximize availability and productivity, while also allowing the ARGO 500 to evolve over time with easily updated features, parameters and intelligence. 
Mechatronic precision
The advanced control system and Roboze's patented beltless technology increase printing speed and deliver repeatable precision six times higher than can be achieved with belt-driven printers. That precision is critical, because the ARGO 500 prints super polymers and composite materials that replace metal alloys in applications where they are subjected to high temperatures, abrasive chemicals and extreme mechanical stress. The parts must meet exacting demands on material properties and dimensional tolerances that have previously only been achieved using traditional processes like injection molding or CNC machining. 
"Thanks to our shared vision for the future of manufacturing and B&R's great experience in industrial control and automation, we are proud to say the ARGO 500 represents the state of the art of industrial 3D printing technology for super polymers and composite materials," says Lorusso. "Together, we are well on our way to achieving our goal of changing the way objects are produced."
 
About B&R
B&R is an innovative automation company with headquarters in Austria and offices all around the world. On July 6, 2017, B&R became a business unit of the ABB Group. As a global leader in industrial automation, B&R combines state-of-the-art technology with advanced engineering to provide customers in virtually every industry with complete solutions for machine and factory automation, motion control, HMI and integrated safety technology. With Industrial IoT communication standards like OPC UA, POWERLINK and openSAFETY as well as the powerful Automation Studio software development environment, B&R is constantly redefining the future of automation engineering. The innovative spirit that keeps B&R at the forefront of industrial automation is driven by a commitment to simplifying processes and exceeding customer expectations
Pooja Patil
Corporate Communication
marketing.in@br-automation.com
91 9960692328