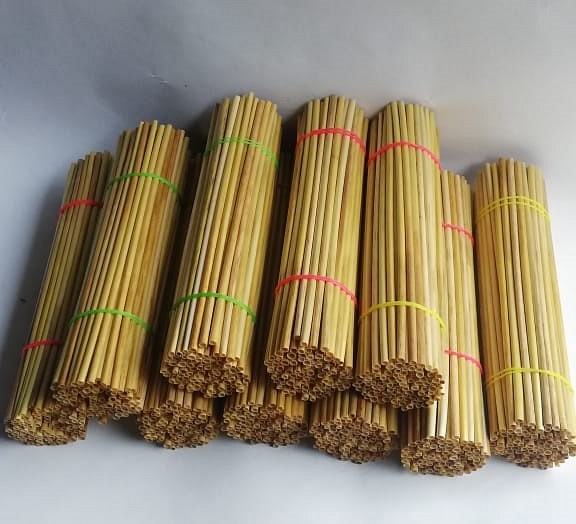 There is nothing like a refreshing tall glass of fresh juice or coconut water on a hot summer's day. And more often than not, we savour this delicious thirst-quencher through a plastic straw.
Although alternatives like metal, bamboo and paper straws exist, it is unlikely to find these in your neighborhood juice corner, as they are more expensive and not usually found everywhere.
Since plastic straws take up to 200 years to decompose, it would help if we could find straws that were environment-friendly and easy on the pocket. This is the same thought that Assam-based entrepreneur Sunam Taran had last year when he wanted to come up with a sustainable solution for this common problem.
After doing much research and experimentation, he began manufacturing a unique straw made using wheat stubble.
These unique straws are made using agricultural waste cost only Re. 1 (cheaper when you buy in bulk) and decompose within six months.
The 28-year-old is selling these unique straws under 7 Sister Crafts, a venture he started in August 2018. Under his brand, he also sells goods made from bamboo, like toothbrushes, fruit baskets, bottles, mugs, furniture and even offers services for interior decor design.
The brand has 500 different products in 1,000 designs.