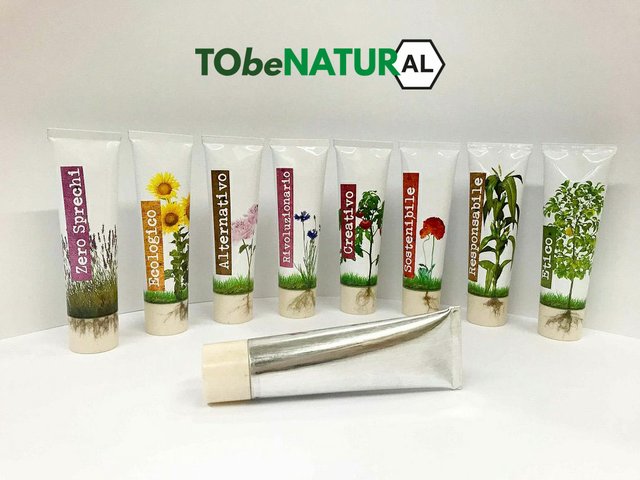 ToBeNaturAl is a deformable aluminum tube with the compostable bioplastic capsule , the natural evolution of a search for increasingly sustainable solutions.
News:
ToBeNaturAl is a deformable aluminum tube with biodegradable capsule . With the collaboration with the company Aba Srl, leader in the plastic molding sector for the cosmetic and pharmaceutical industries and with the adoption of the IamNature ® bio- technopolymer , produced by the Italian group Maip, Favia can present a 100% recyclable and sustainable aluminum deformable tube.
The aluminum tube is in fact recyclable while the bioplastic capsule after use can be thrown directly into the wet fraction of household waste , turning into humus for the soil from which other plants will arise. A true symbol of rebirth that goes well with aluminum, infinitely recyclable. ToBeNaturA L is suitable for all digital printing processes on aluminum, including ToBeUnique , the exclusive Favia digital printing technique that involves the aluminum body of the tube and the capsule in a single process.