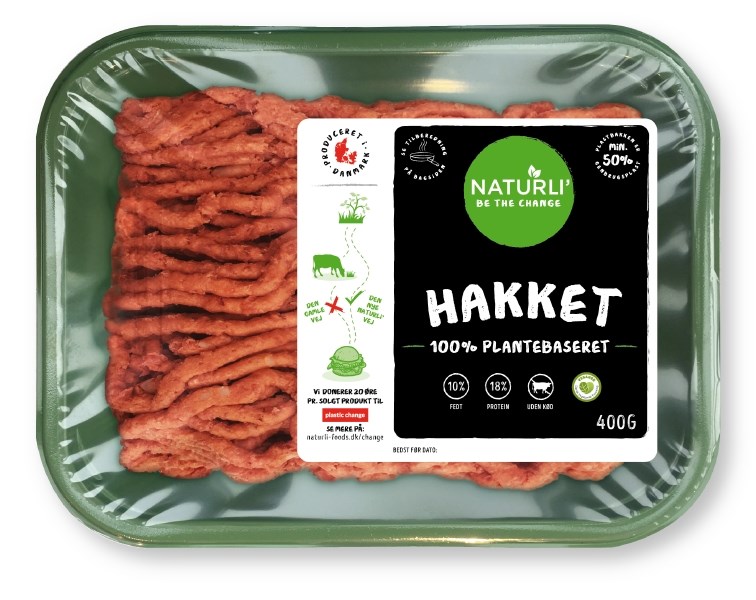 Consumers increasingly demand that products and brands show consideration for the environment. These demands extend beyond the product itself to include its packaging.
Naturli' Foods is a prime example of a company that demonstrates complete environmental consideration. Naturli' Foods develops and markets sustainable and environmentally friendly alternatives to animal-based foods including the recently launched first plant-based alternative to fresh minced meat in Denmark. In collaboration with Plastic Change and Faerch Plast, Naturli' identified a packaging solution that considers the environment.
Complete environmental consideration
Jesper Emil Jensen, Sales Director North, ROW & Marketing at Faerch Plast, says: "As a packaging manufacturer, we can clearly see that consumers and food producers are taking responsibility for the environment and sustainability. Products made from plastic should remain in circulation, rather than sent to the incinerator or landfill. We quickly determined that a tray containing a large amount of recycled plastic would be the ideal solution for Naturli'. That's why Naturli' mince is packed in a olive-green PET tray made from at least 50% recycled plastic."
The advantages of using recycled plastic
rPET is recycled from plastic bottles and other plastic products. By substituting PET with rPET, Faerch Plast achieves a CO2 reduction of 52%. The bottles are collected, sorted and ground into small flakes. These flakes are thoroughly cleaned and used as raw material when Faerch Plast manufactures new plastic packaging. All of the trays containing rPET are equipped with a top layer that serves as a functional barrier, ensuring optimum food safety.