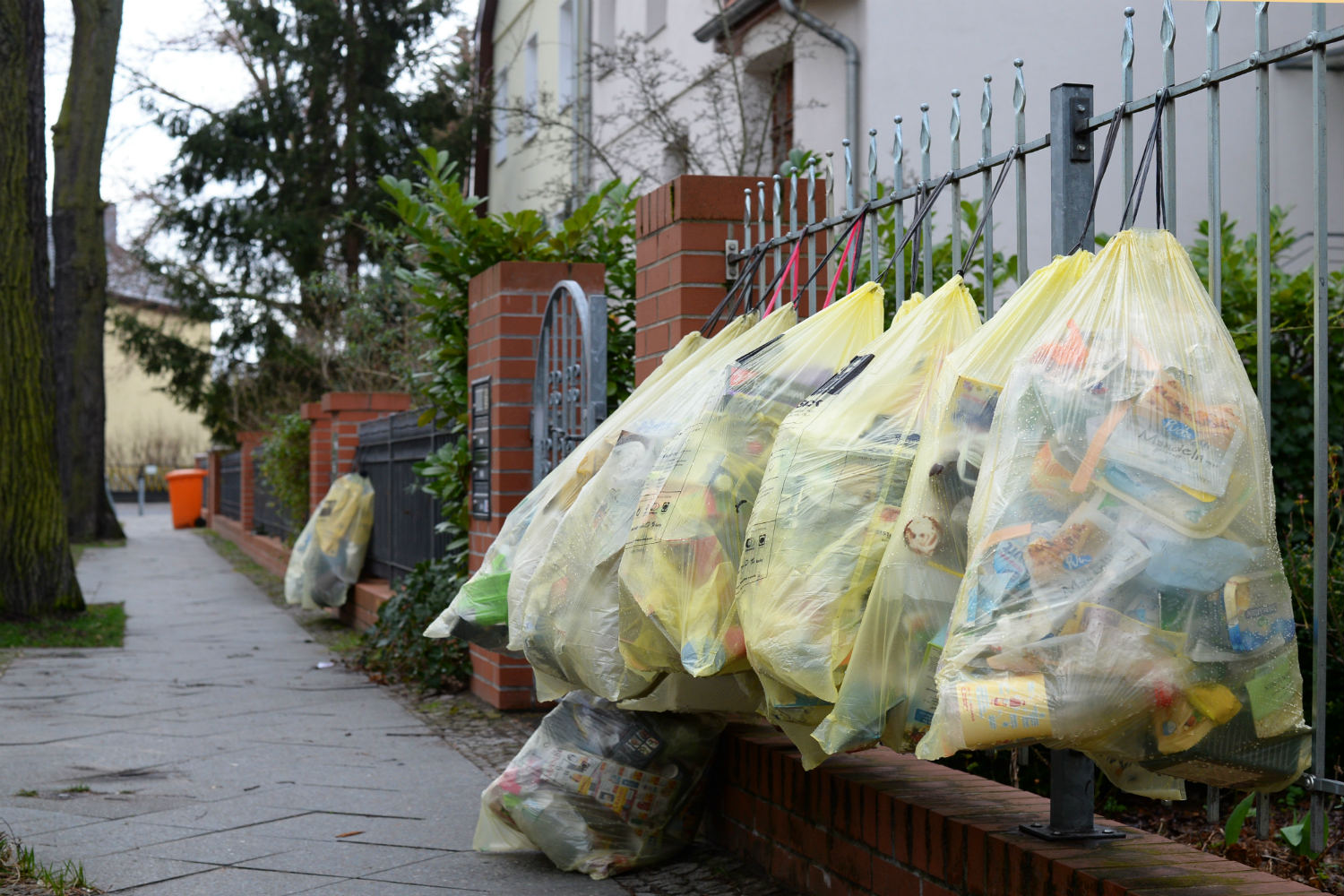 The volume of packaging waste in Germany rose to a record high in 2017.
According to a new report by the Federal Environment Agency (UBA), 18.7 million tonnes were generated - an increase of 226.5 kilograms per person, and three percent over the previous year.
Private consumers held a share of 47 percent, or 107 kilograms per capita.
The UBA report on "The emergence and recycling of packaging in Germany" was published at the start of the "European Week for Waste Avoidance".
The paper cites the growing popularity of online shipping, and more options for take-away food and drink, as the main culprits behind the increase in waste.
Take-out aficionados are also more inclined to purchase small portions, leading to higher consumption, it added..
"We consume far too much packaging," said UBA President Maria Krautzberger. "This is bad for the environment and for the consumption of raw materials. Waste should be avoided as early as possible in the production phase."
"Unnecessary and unnecessarily material-intensive packaging should therefore be avoided," she said.
Much more reusable packaging is needed, added Krautzberger, not only for mineral water and beer.
"You can also take your coffee with you in returnable cups, and those who take their food with them should also be able to do so in returnable containers," Krautzberger said.
Germany has already proposed several plans to cut pack on packaging waste.
In May this year, the UBA put forward proposed surcharges of about 20 cents per take-away coffee cup and 10 cents per lid to make disposable cups more expensive than reusable alternatives.
Smaller initiatives have also began turning waste into fuel, at a rate of up to 250 kilograms per day or improving Germany's recycling system, as reportedly up to 60 percent of plastic waste ends up in the wrong bin.