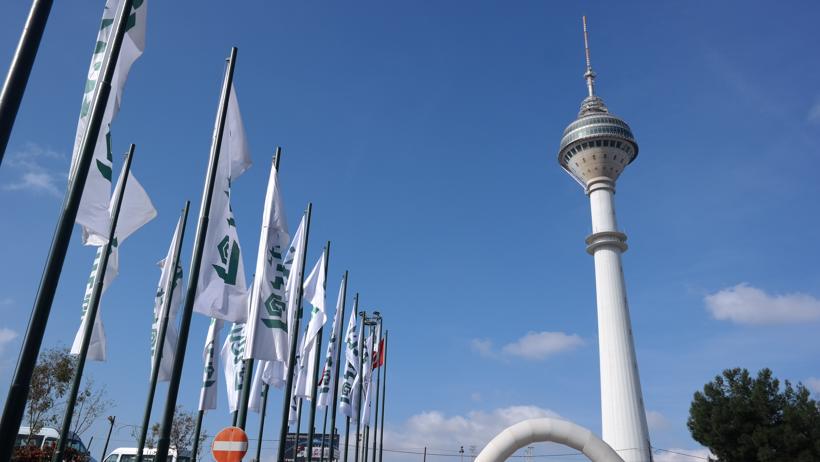 25th International Eurasian Packaging Fair has ended. As Apack, we hosted our customers and guests at our usual location in the fair area. This year, we have come to the appreciation of our sector with quite a few NEW machines. Our machines, which were developed for the customer demands and current expectations of our customers and the sector, attracted a lot of attention. Our tables, which we have increased every year, have been filled again in our stand. We had a hard&happy time catching up with our guests. 
Of course, not all visitors to our fair stand were buyers or investigators. Some of them took our catalog from the welcome desk as they came and passed, and even as usual, there were those who were looking for giveaways. In the past years, as a company we prepared and presented for our visitors. But we gave up our giveaways when we found our catalogs and brochures in our sample bags, which were prepared by exploding so much brain and wasting money in the trash cans of the fair. Already the desire and expectation to do business with no need any kind of giveaways.
Our giveaway is our hot coffee and even more hot conversation.
This year, we developed machines that can operate without the need for compressed air in line with the demands of our investors. In recent years, the world market has been focusing mainly on SKIN packaging. We work on our SKIN machines for a few years.Our NEW jar sealing machine, which we have developed in line with the demands of the olive producers, attracts great attention. For our investors who complain about the big size of thermoforming machines, we have developed a thermoforming machine that can fit in any area. And  already it can do SKIN packaging.
We will make detailed publications about them.
The Eurasia Fair was very productive for our company. Our conversation folders are full of paper. Of course, we know that not all of them will turn into sales. We were happy to host our guests from all nations who sat at our table and received information about our machines, looking for solutions for their products, asking how expensive it is or why it was so cheap. We told them about our vision, our strategies, our modern packaging solutions.
This year there is a German company that joins the APACK family. We sometimes have problems especially about packaging film. We had difficulty in supplying the products that our customers need. We also have companies that support us in the domestic market. But in our search for a solution, we came across a highly equipped company in Germany. We signed an agreement with BUERGO.FOL, where our visions and future plans overlap. They are particularly good at SKIN film production. 
Although fairs are our gathering area, we invite all companies seeking solutions to our office. You can do as much DEMO work as you want on our machines waiting in the Show Room. You can test and improve your products.
Our coffee is always hot, our conversation is endless.