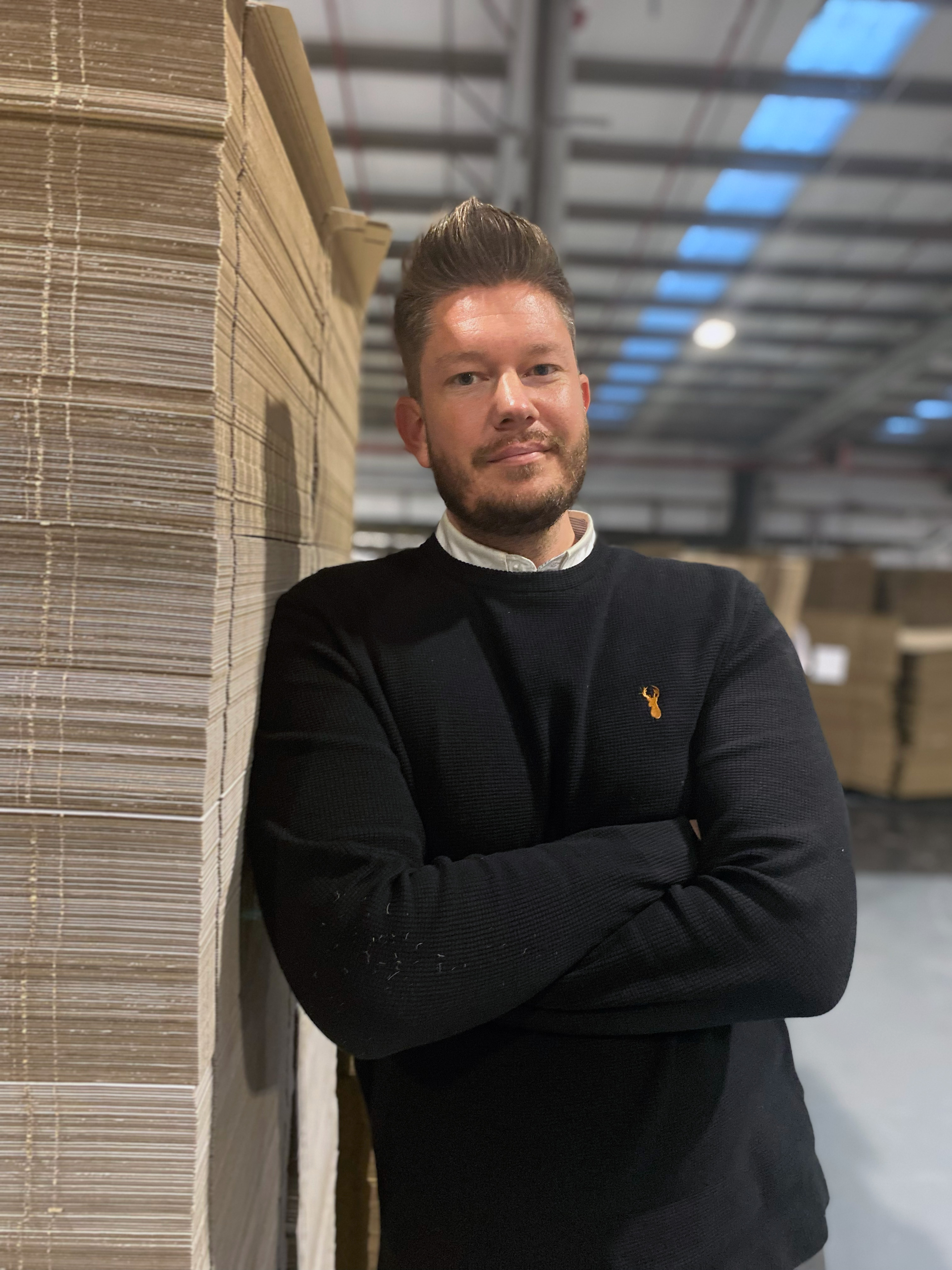 Adam brings with him a wealth of experience in design management from the likes of Elanders, WestRock Company and Chesapeake Branded Packaging. He will use his extensive experience to develop plastic alternatives using Cullen's corrugated packaging. These will help Cullen's extensive array of brand clients to achieve sustainability goals, maximise brand impact, and boost sales.
 David MacDonald, Cullen ECO-Friendly Packaging's Owner, commented: "We're growing fast and our exports tripled in the past five years, so it's encouraging to see an increase in companies of all sizes, industry-wide, turning to our sustainable packaging solutions as a  greener alternative to single-use plastic. Bringing in a talented creative and natural problem-solver like Adam is a great example of how Cullen is meeting the rapidly growing needs of sustainably driven businesses, nationally and internationally. "
  Adam Troy, Senior Packaging Design Manager, said:
 "As someone who is motivated by the opportunity to have a direct impact on the world, I am looking forward to starting a new role that will allow me to do exactly this. Cullen's scale is unrivalled, making over one billion products for customers in over 34 countries. It's a designer's dream to be able to get innovation at that sort of scale that makes a genuine impact worldwide."
About Cullen
As Europe's only combined manufacturer of moulded pulp and corrugate packaging, Cullen have produced over 1 billion plastic free products since 2020 to over 34 countries globally. Cullen aims to grow this significantly over the next five years through extensive infrastructure investment, innovation and education. 
Cullen are manufacturers of products and machines, allowing them to support clients in developing a bespoke, plastic free sustainable product at scale. 
Through their unique manufacturing process and 100 years of experience, it prioritises product functionality in line with sustainability, to ensure its paper-based products and packaging are fit for purpose whilst being fully recyclable, biodegradable and compostable. 
Cullen are unique in that they operate a bespoke, closed loop recycling system that utilises the waste from their 30million sqm of corrugate cardboard packaging as the raw material to form their secondary product, their moulded fibre range. 
A proud UK manufacturer and local employer of over 230 staff, all production takes place at their 14 Acre site in Glasgow, Scotland
Celebrating their centenary in 2021, the company remains committed to helping customers do business whilst alleviating non-recyclable waste and reliance on single-use plastic packaging.