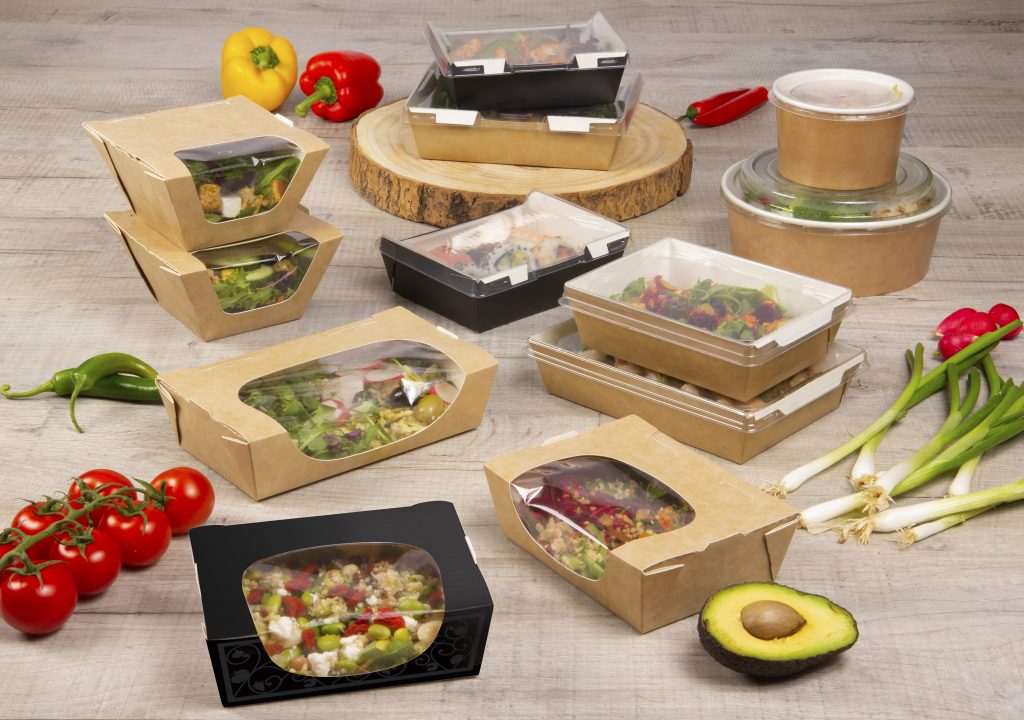 The new same day and self-seal Salad Packs now feature an over-the-edge window, creating excellent visibility from the front and top and when stacked in a chiller display. A 'push-tuck' closing mechanism promotes secure sealing, which aids ease of closing and opening as consumers can either unlock or tear off the top.
New to the Chilled Food-to-Go range is the Salad Bowl, a unique, distinctive addition which sits between the medium and large standard salad packs. With a volume of 900ml, the Salad Bowl has been designed to sit in the palm of a consumer's hand, making it ideal for on-the-go consumption.
The redesign and relaunch of the Chilled Food-to-Go range, which comes in different designs and boards for all fillings, provides a wealth of options for any retailer. Bespoke design options are also available across the range to maximise on shelf and brand impact.
"As a leader in the design of food packaging solutions, it is vital that we keep our finger on the pulse of what is shaping the market, and the challenges our customers are facing. It is also essential that we continue to seek out sustainable alternatives within a market which has been dominated by single use plastic." explains Colpac's Head of Marketing & Product Kate Berry. "The re-design of the Chilled Food-to-Go range is testament to the creative capabilities of our design team, and our knowledge and experience of manufacturing food to go product solutions."