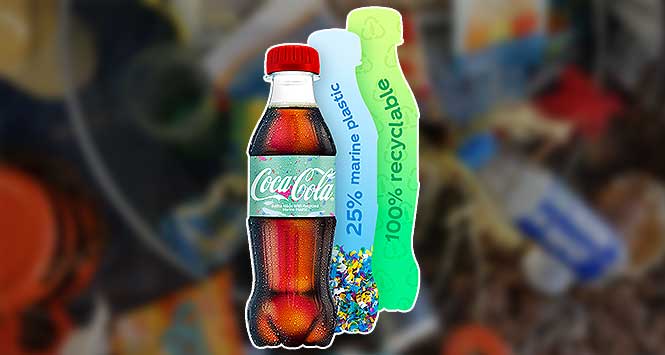 Coca-Cola's aim is to see the term 'single-use plastic' become redundant, both in their business and beyond according to the telegraph. If the idea is implemented for mass production, coca-cola will be the first company in the FMCG (fast-moving consumer goods) segment to start selling drinks and food in plastic waste packaging.
News:
Coca-Cola has introduced the world's first bottle created using recycled plastic waste from the ocean. The company has launched an initial edition of 300 bottles made of 25% plastic from the marine waste collected by volunteers during 84 beach cleanups in spain and portugal.
The recycling technology is the result of a partnership between coca-cola, the Dutch startup Ioniqa Technologies and Indorama Ventures, one of Coca-Cola's suppliers of PET plastic.