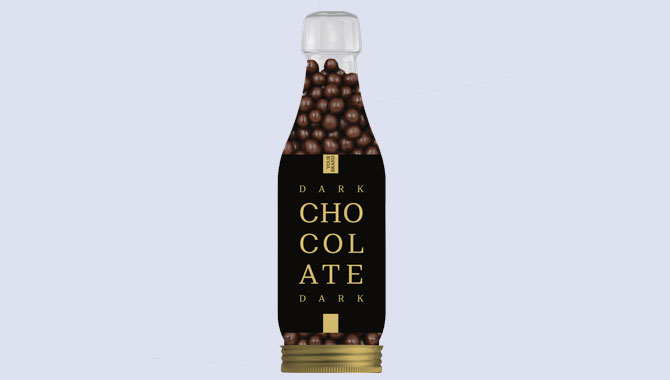 The 500ml Bottle Shaped Jar has been designed to stand on its cap, allowing the top to be shaped to resemble a champagne cork. The base has a diameter of 63mm with an RTS neck finish, making the jar easy to combine with standard closures.
The wide mouth makes the jar both easy to fill and access for a wide range of chocolate and confectionery products. The clarity of the PET helps to ensure products stand out on-shelf, and a choice of attractive decoration options can reinforce branding and consumer appeal.
A similar 625ml jar is also available from RPC PET Power's standard collection, offering the possibility to create family ranges.