Post innovation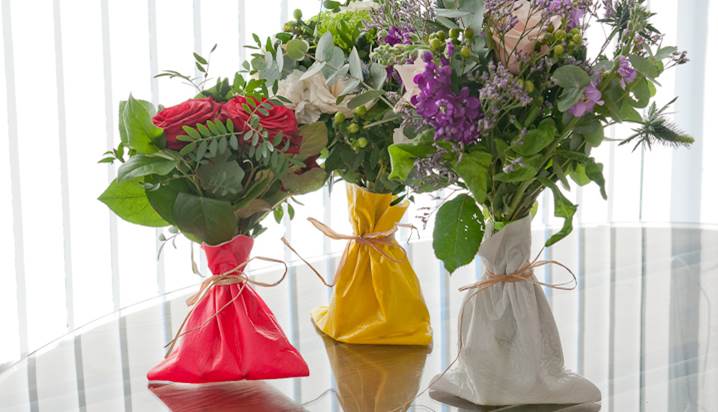 Flower Fresh water-retaining pouch for cut flowers in transit
Designation:
Sales Executive – Horticultural
Flower-Fresh pouches keep cut flowers fresh and attractive for longer. We just need to add water to the pouch and insert the flower stems and then tie the pouch securely, this holds the stems together and allows for a constant reservoir of water and moisture to be released. This nurtures the flowers and ensures maximum shelf life.
These pouches are manufactured using pure cellulose and a leak-proof outer layer. These materials maintain and hold the water allowing for a cool reservoir around the flower stems. The outer surface of the pouch prevents any water leakage, maintaining freshness.
They allows flowers to be transported without wilting and these are easy to use, prevents mess and spillage.