Post innovation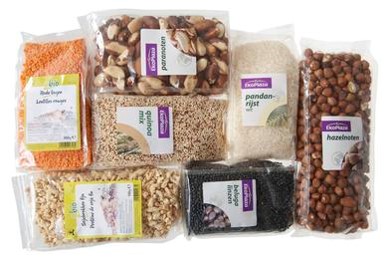 A wonderful alternative to complete plastic packaging, which is an environment friendly material
•NatureFlex™ is derived from renewable cellulose (wood pulp source) having renewable content of >90% in the finished film as confirmed by ASTM D6866 carbon dating tests.
•These may be transparent, metallised, colored or white
•High barrier properties for product protection
•High heat-resistance
•Conversion friendly for graphics
•Compatible with other bio-plastic material for enhanced packing performance via coating, lamination and lidding.
•Naturally anti-static, high gas, moisture and mineral oil barrier
•These films meet all the global standard for industrial composting and are also certified to the OK Compost Home standard for backyard composting.
•They are suitable for energy recovery via emerging anaerobic digestion technologies (both 'wet' and 'dry' system)