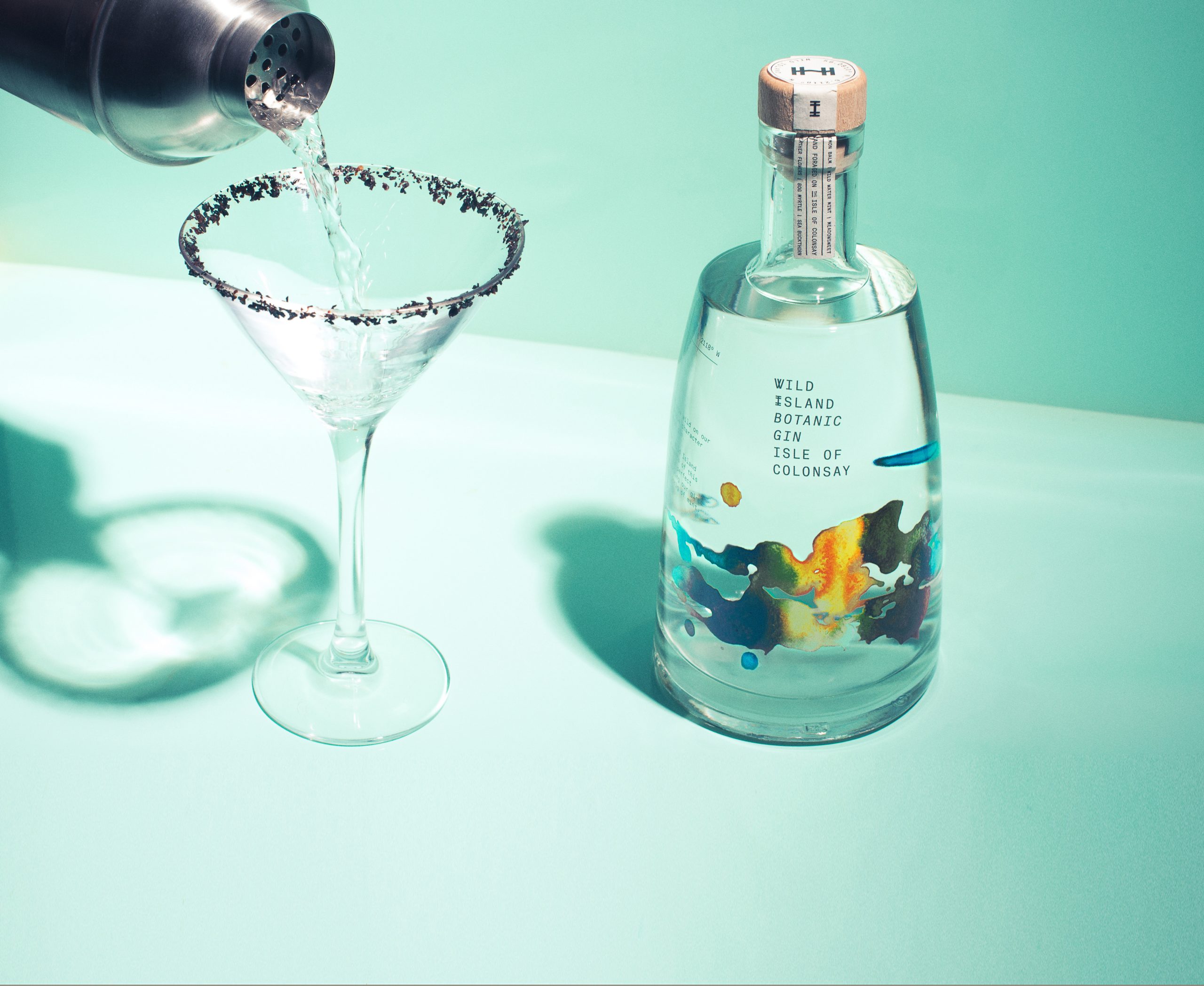 Thirst Craft, a Glasgow-based studio has designed the visual identity and packaging for Wild Island Gin. The gin is produced on the island of Colonsay off the coast of Scotland, and is infused with botanicals sourced from the local area.
The multicoloured artwork on the bottle is inspired by the natural landscape of Colonsay, and has been created using watercolours that are screen-printed onto the bottle. This botanic gin infused with wild aromas that are all sourced from the small island on the outer reaches of Scotland. We created a simple and confident brand identity that was influenced by the island's rich Viking heritage.
The artwork for the bottle packaging was inspired by the wild, organic, evolving and beautiful nature of Colonsay. The artwork was created using watercolours and applied to the bottle through a method of screen printing. By printing on the inside of the transfer, one can always view the watercolour through the bottle from all angles, encouraging drinkers to pick up and explore the bottle. A beautiful, fluid bottle for a unique gin from a Wild and evolving land.