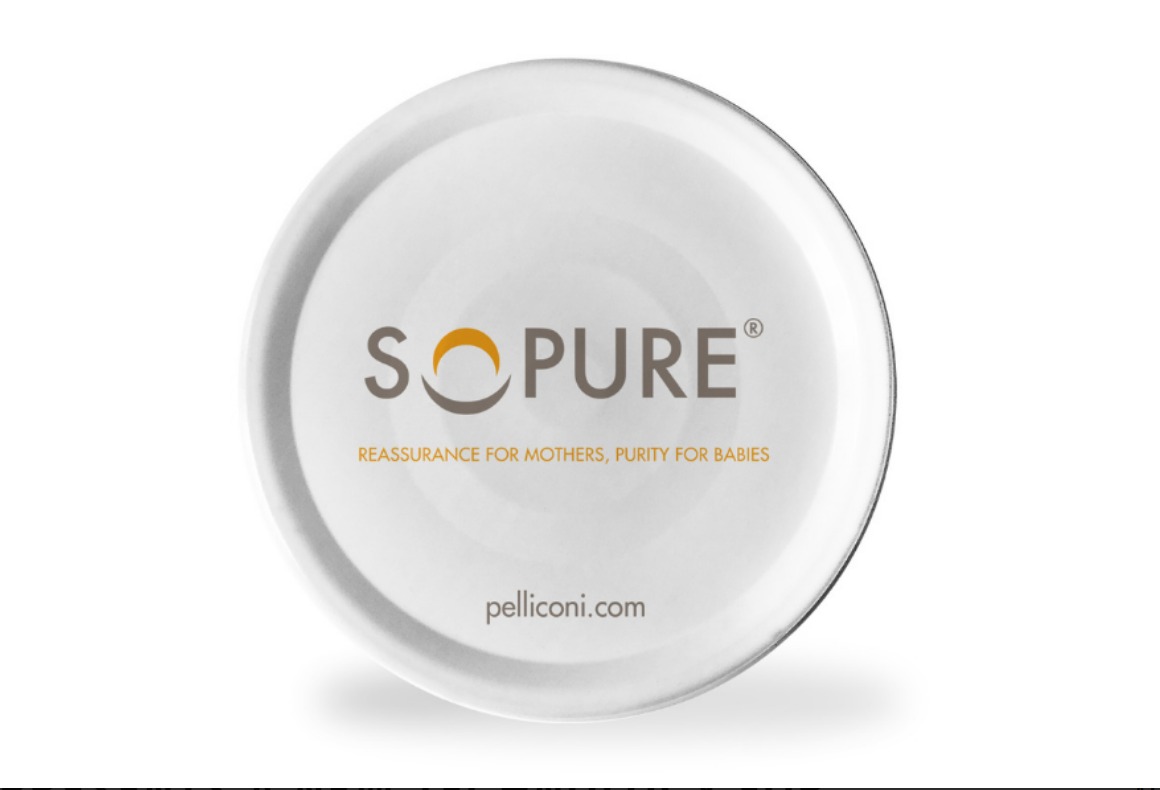 SoPure® is an original solution because it is a capsule free of plasticizers such as phthalates—used to make PVC flexible—and made with Provalin®, a compound produced by Actega.
Migrational properties of Provalin® for SoPure®
Provalin® is a blend of thermoplastic elastomers (TPE) composed by more than 95% polymer and less than 5%  lubricants and stabilizers.
On the other hand, the PVC compound has a percentage of liquid plasticizers not linked to polyvinyl chloride; therefore, it is potentially able to migrate into food, which varies between 35 and 40%.
This is a very high threshold, considering the European standards on the subject, which set a maximum allowed overall migration limit of 60 mg per kg of product.
Studies on 51 mm caps for 80 ml glass jars have shown that, Provalin®'s global migration remains below 60 mg/Kg over 12 months, while, PVC increases exponentially over time to reach 140 mg/Kg or more
Provalin® PVC-free, also  received important recognitions   for its ability to be abundantly maintained under the migration threshold, as well as stable during a one-year time window.
This excellent peculiarity allowed Provalin®, in addition to having been adopted by Western companies active in the food industry, to conquer significant market shares also in Asia.
In fact, the product has all the requisites suited to the stringent Asian anti-PVC directives, lending itself optimally to the closure of highly oily foods such as pesto or mayonnaise.

Why PVC-free is the best choice
Does not contain phthalates and adipates, substances that can be harmful
No migrations of additives like plasticizers into food
Allows a much easier disposal process and makes it suitable for both metal recyclability or incineration.
Compound production has a lower impact on the environment
If burned in an incinerator, it does not release toxic gases like dioxins in the atmosphere
The advantages of SoPure® capsules
Suitable for types of jars subjected to thermal stress as in the case of pasteurization and sterilization processes
Suitable for the long-term storage of baby food, sauces, and other foods
It can be capped using the standard production line for glass containers, therefore, without further economic investment to convert production
The disposal has a lower impact on the environment largely respects the migration parameters provided by all legislations;
Thanks to its green and safety specifications for your health, SoPure® allows companies in the sector to differentiate themselves and be proactive to change.