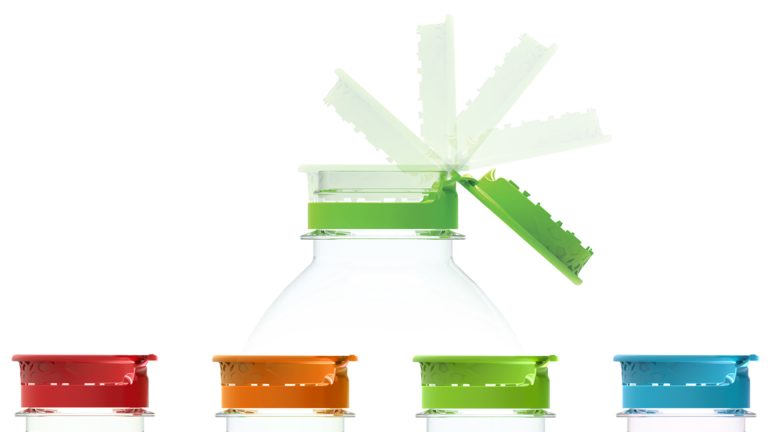 Flip Lid meets requirements of proposed regulations in Europe and AB 319 California in the USA, which requires plastic closures to remain attached to containers, thereby increasing the number of closures being collected and recycled.
This launch is likened to the transition from tear-off tabs to stay-on tabs for the cans market in the 1970's. Because the tear-off tab was such a small piece, it was not being collected at the recycling facilities, leading to leakage. This problem was addressed as the industry replaced the tear-off tab with the stay-on tab, which remains prevalent to this day.
In addition to the environmental benefits, Flip Lid creates a convenient and enjoyable experience to consumers. They no longer need to unscrew the cap, but simply flip it open and drink or pour the product. Consumers will also enjoy the pleasure of drinking with its wide (270 degrees) lockage hinge, in addition to the assurance of resealablity with an audible "click".
Convenient, simple, and hygienic, Flip Lid is set to become the preference of brands and consumers worldwide.
Flip Lid guarantees filling line efficiency as a shared solution with Krones.