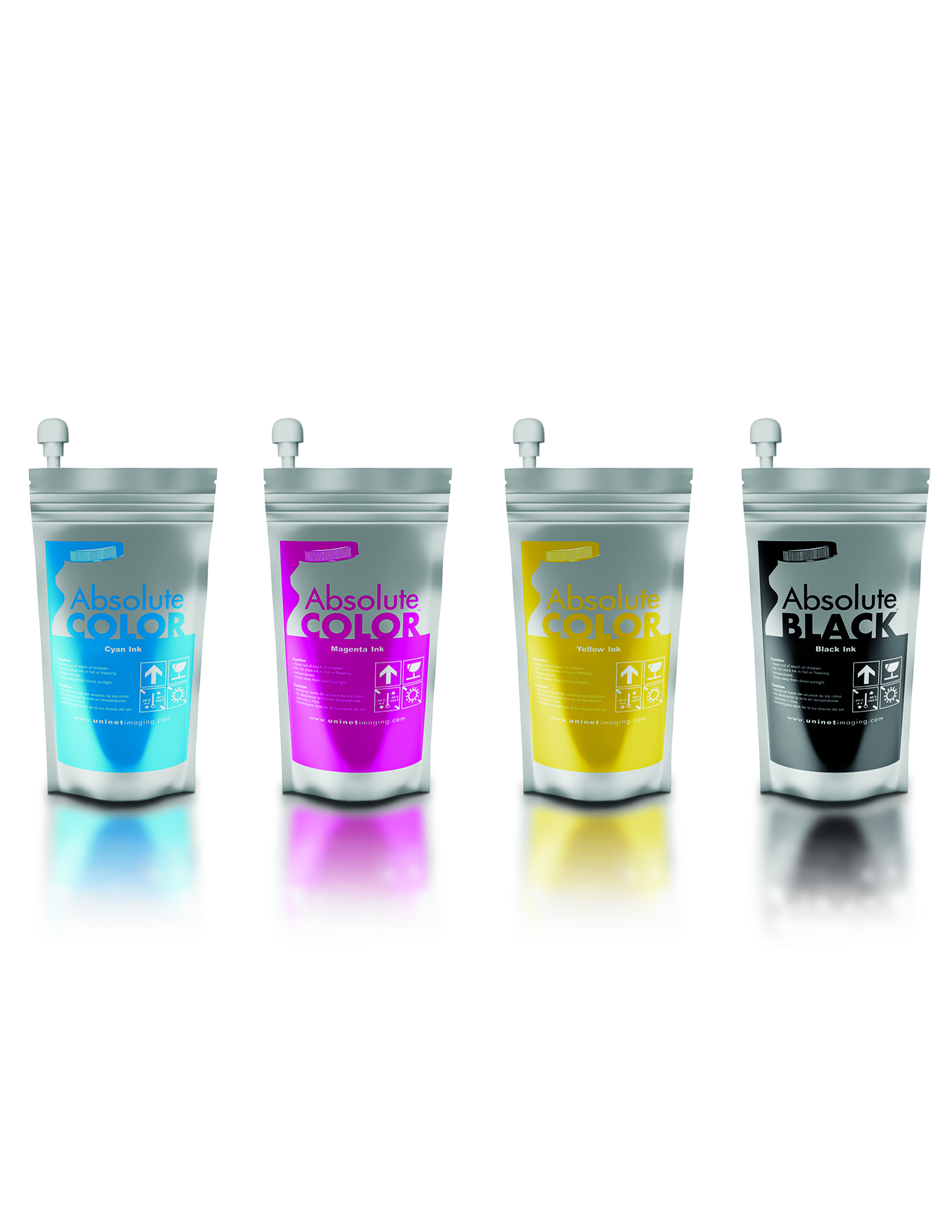 UniNet Europe Introduces New Sublimation Toner and Inks, Wide Format Inks at Fespa
UniNet, worldwide Original Equipment Manufacturer (OEM) of on-demand LED digital print technology, launched three new products for the European market at Fespa 2017. The show marks the official launch of iColor® Sublimation Toner, Absolute Color® Sublimation Ink and Absolute Color® Wide Format Inks.
Available worldwide, the UniNet iColor® Sublimation Toner is a CMYK toner kit developed to produce outstanding quality, and vibrant color prints at half of the cost of sublimation ink. The printed output transfers onto polyester-based textiles, as well as sublimation coated hard surfaces such as ceramic, metal, wood, acrylic and more.
The release of this specialty sublimation toner technology allows users to increase their business possibilities by saving on transfer printing costs. Users can also enhance the capabilities of their iColor® digital transfer system by using it for four different applications: Heat transfer printing with white overprint, right side reading with white underprint, regular CMYK prints without white and now sublimation transfer printing – all with the same machine.
Exclusive to Europe, Absolute Color® Sublimation Inks are formulated to produce high-quality sublimation transfer printing on polyester-based textiles, using both coated and uncoated transfer papers. This outstanding ink formulation produces bright, vibrant colors and the highest density black on the market, while providing substantial ink consumption savings. Applications include: Apparel such as sportswear, dresses, t-shirts, jackets; Interior décor: bedding, cushions, curtains; soft signage, flags and more.
Also available in Europe are the Absolute Color® Wide Format dye and pigment inks, which were developed to produce photographic quality printing on a wide variety of media and papers. These high-quality inks are specially formulated for the wide format printing in the Corporate Graphics and Display Signage markets, and are compatible with the Epson SureColor T series, and Epson Stylus Pro 7700/9700.
"We were pleased to use Fespa to officially launch the sublimation toner and inks, and wide format inks in Europe," says Zoltan Matyas, Managing Director of UniNet Europe. "The show provides a great platform to present our wide range of product solutions to members of the graphic, textile, label, packaging, and transfer markets."
For additional information please email visit www.icolorprint.com or email sales@icolorprint.com
About UniNet
UniNet is a worldwide Original Equipment Manufacturer (OEM) with over 25 years of experience in the imaging industry. With sales, service and distribution networks on every continent, we have earned a global reputation for high quality products and customer service. As the innovator of specialty products such as "Absolute Color", "White" and "Fluorescent" toners, UniNet offers its OEM line of iColor® Short to Mid-Run Digital Label, Digital Color + White Transfer Media Printers, label finishing solutions, and much more.
About Fespa 2017
FESPA 2017 in Hamburg offers one of the most creative and inspirational platforms for innovations across the print industry – the result, the largest wide-format printing exhibition in 2017. Attracting in excess of 23,000 print professionals from 130+ countries, this event is recognized by the industry as the showcase for innovations across the wide format digital, screen and textile print sector.
Upload Press Release file: