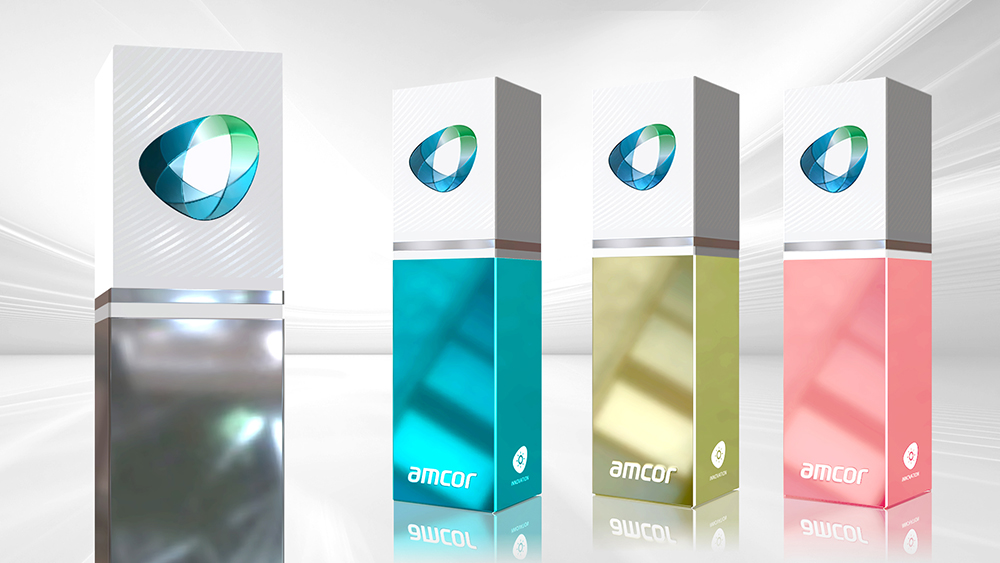 Premium metallic print effect for primary carton packages available from company operation in Mexico.
A unique printing technology that creates folding cartons with a premium look is now available to consumer brands doing business in Latin America.
In response to increasing demand, Amcor has installed its patent-pending "Sunshine" process at the company's plant in Nuevo Leon, Mexico – the first Latin America site with the technology and 13th for Amcor worldwide.
"More and more companies and consumers want packaging that is highly attractive and with reduced environmental footprint," said Patrick Dedoyard, vice president and general manager of Amcor's Specialty Cartons business, Americas.
The 'Sunshine' print effect generates a shiny look on carton packaging without metalized paper board or the application of foil.
The technology is also cost effective and has great design flexibility.
Since its commercialization in 2014, Amcor has produced more than 8 billion packages with the Sunshine enhancement. The technology uses in-line application of a bright silver coating over an ultraviolet or electron-beam primer. The process delivers a highly reflecting metallic effect that is an economical alternative to foil stamping or laminated metallized board.
Spot application and the ability to overprint on Sunshine enable a wide range of design possibilities for folding cartons. The technology also simplifies the supply chain and improves packing-line performance versus laminated boards.
Sunshine is also available at Amcor sites in the United States, Switzerland, Poland, Turkey, Russia, Ukraine, Indonesia, and South Korea.
Customers can find out more about Sunshine and Amcor's speciality cartons by emailing Strategic Marketing Director Yi Jiang: yi.jiang@amcor.com
Notes
According to ASSET Lifecycle assessment, the Sunshine printing effect significantly decreases waste and greenhouse gas emissions when compared with lamented metallized board. Sunshine printed on white board reduces the overall carbon footprint by 40 percent by using standard board and removing the metallization stage, which also reduces transportation costs, fossil fuel consumption, and emissions.
About Amcor
Amcor (ASX: AMC; www.amcor.com) is a global leader in developing and producing high-quality, responsible packaging for a variety of food, beverage, pharmaceutical, medical-device, home- and personal-care, and other products. Amcor works with leading companies around the world to protect their products and the people who rely on them, differentiate brands, and improve supply chains through a broad range of flexible packaging, rigid containers, specialty cartons, closures, and services. The company's more than 33,000 people generate more than US$9 billion in sales from operations that span about 200 locations in 40-plus countries.
Amcor Specialty Carton's Mexican plant is located in Monterrey, Nuevo Leon with 300 employees. Since it was acquired by Amcor in 2012, the site has more than doubled capacity with investment in technology to support growth in the region. The plant does gravure and offset printing with versatile finishing processes including hot foil stamping, off line die-cutting, and back printing, and has in-house cylinder engraving capability.