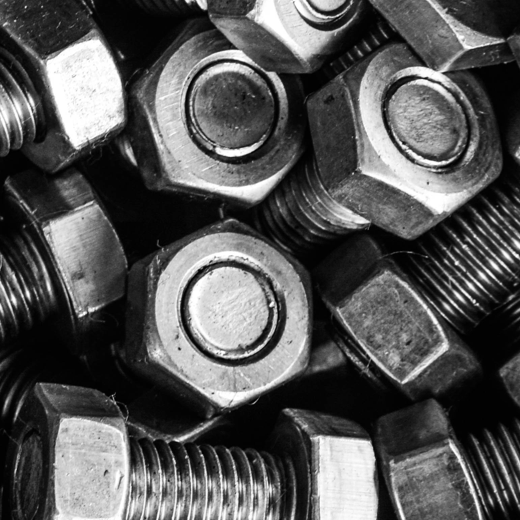 Michelman has introduced the newest addition to its line of ProHere® waterborne polymer dispersions and emulsions for use in metal coatings. Formulated for use in sealers for fasteners and window fittings, ProHere® E 00017, provides lubricity and enhanced corrosion resistance on electroplated metal.
Used at a low dry film thickness (DFT 0.5 – 7 µ), ProHere® E 00017 exhibits excellent adhesion to a variety of metals including cold-rolled, electroplated, and hot-dipped galvanized steel. Easily stripped from plating racks with a hot alkali solution, it contributes to metal preservation through its water, solvent, and acid resistance.

This new material performed well in several areas including salt spray tests, consistent COF measurements, and gloss. It is suitable for plating applications in many segments, including automotive and construction applications. Michelman's production facilities in the Americas, Europe, and Asia ensure a reliable local supply of ProHere® E 00017 throughout the world.

Learn More About ProHere® E 00017

Michelman representatives will be available to discuss ProHere® E 00017 in booth #207 at the Eastern Coatings Show held May 13-15, 2019 at Harrah's Resort in Atlantic City, New Jersey.

CONTACT US

About Michelman

Motivated by unwavering values, and ingrained with a passion for innovation, Michelman is a global developer and manufacturer of specialized sustainable chemistry used in industrial and agricultural coatings, digital printing, consumer packaging, and advanced composites for automotive and aerospace. They have production facilities in North America, Europe, and Asia, product development and technical service centers in several major global markets, and a worldwide team of highly trained business development personnel. From helping grow food and keep it fresh, to making vehicles lighter and more fuel efficient, to shielding our homes from the elements, Michelman's environmentally conscious solutions protect and enhance the materials that shape our world.