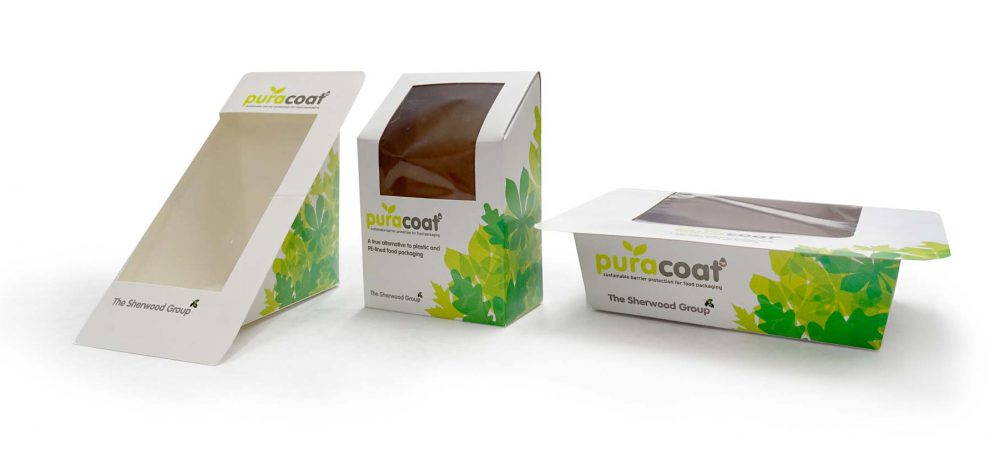 The Sherwood Group's Puracoat® is an evolutionary product in food barrier packaging, offering food manufacturers an environmentally friendly solution to conventional plastic, PE and other forms of barrier control. As the latest offering from the Sherwood Group, it continues our commitment to innovative food packaging, and has been developed in response to a growing problem of plastic waste.
Grease resistant barrier test
Applied in line at the Sherwood Group's premises in Nottingham, there are a range of options that can be tailored to individual customer requirements. Puracoat® can reach the maximum grease resistant test of 'Kit 12', verified independently by Smithers Pira.
Examples of Puracoat® application include on the go food packaging, frozen food, bakery, confectionery and other direct food contact packaging.
Features and benefits of Puracoat®
suitable for direct food contact
An environmentally friendly, water-based barrier control
Grease resistant to highest 'Kit 12' rating
Verified independently by Smithers Pira
Fully recyclable and biodegradable in line with BS EN 13432
Suitable for frozen conditions
Microwaveable and ovenable up to 220 C
Flexible application levels to meet end use requirements
Reduced turnaround time, improving speed to market
Used in conjunction with biodegradable window films for an optimum sustainable solution