Post innovation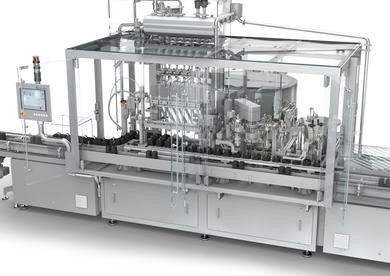 Fully automatic lines for 4-piece disposable pens
Company Name:
Hüttlin GmbH A Bosch Packaging Technology Company
MRA assembly platform for disposable PENS is the fully automatic assembly of 4-piece disposable pens at medium outputs of up to 70 pens per minute.
From the machine portfolio for medical devices of its product brand Moeller & Devicon, Bosch introduces this new MRA rotary assembly machine platform.
The platform offers a good overview of all stations and processes, ensuring easy operation.
The automatic transport and controls between the different stations reduce operator intervention and manual handling to a minimum.

The platform can optionally be combined with down-stream labeling and packaging equipment.