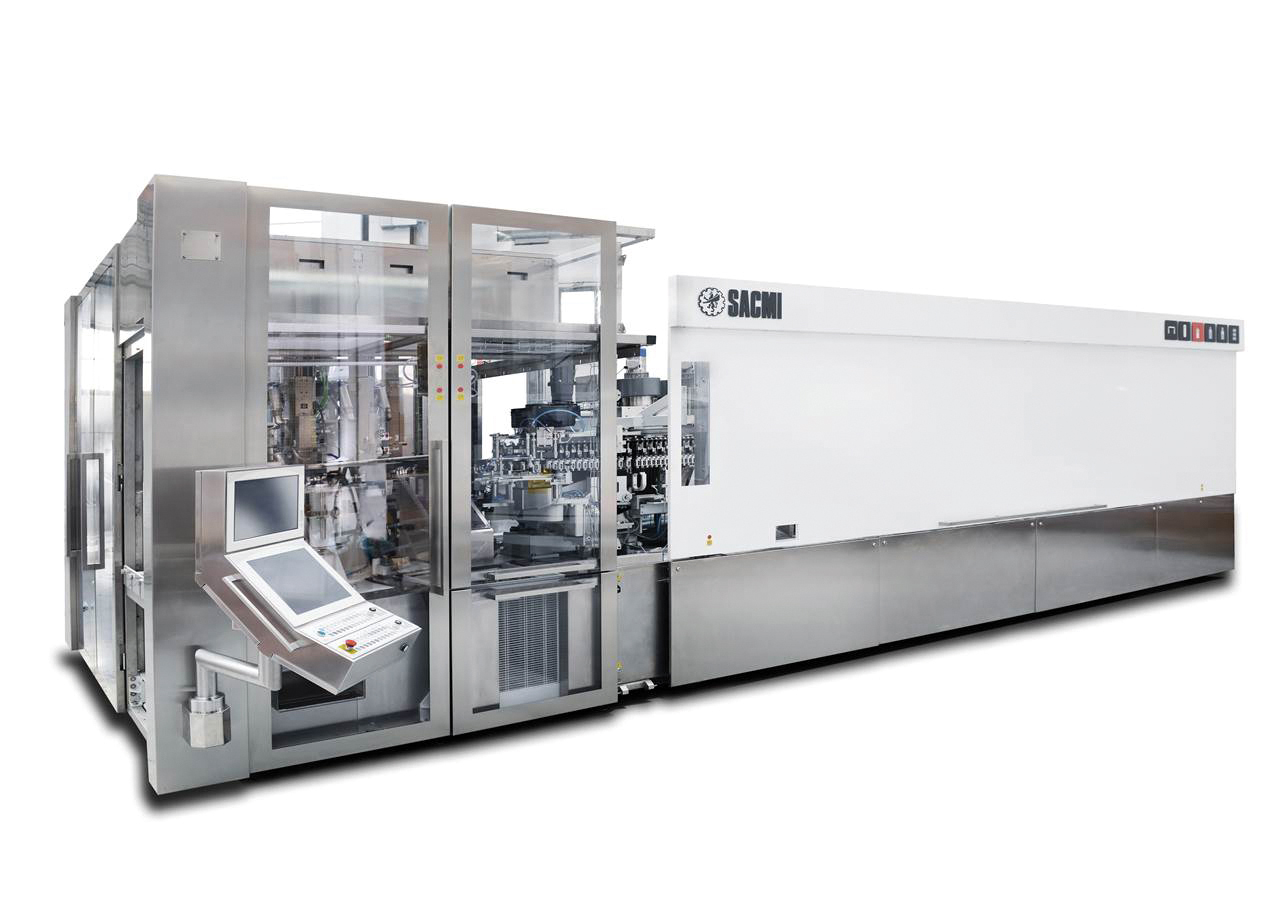 Two complete filling lines supplied to the Memco Group. The heart of this order consists of the innovative Sacmi stretch-blow moulders specifically designed for the efficient manufacture of small and medium formats. Downstream, all the filling, labelling and end- of-line solutions
Dual cavity, double the speed. And guaranteed competitiveness thanks to the production of sizes such as 330 and 600 ml (which account for no less than 90% of sales on the Saudi bottled water market). This, then, is the core advantage of Sacmi SBF (stretch blow forming) technology, one that Memco (Middle East Factory for Machine Company), a Saudi designer and manufacturer of complete water and juice filling lines, just had to have. The company, in fact, has now chosen this technology as part of a key investment decision for its subsidiary Zulal.
The exclusive area distributor of Sacmi's water bottling systems, Memco asked Sacmi to provide two complete natural mineral water bottling lines to boost output capacity at the two currently operational Zulal plants, the most recent of which is dedicated to smaller-size bottles (330 and 600 ml). With output capacities of 95,200 bottles per hour in the 330 ml size and 60,000 bottles per hour in the 600 ml size respectively, both of these complete stretch blow moulding-filling- labelling mineral water lines are designed to provide the customer with maximum efficiency at every stage of the production process.
At the heart of the line is the SBF 614 HERO rotary stretch-blower, designed to operate – depending on bottle size – with a single or dual cavity (i.e. where bottles have a diameter of less than 70 mm). Lower maximum blowing pressure, together with the infra-red lighting system, ensures containment of air and energy consumption, while the actuation system, servo-assisted by brushless motors, boosts stretch-blowing speeds as high as 2000 mm/sec. It's characteristics like these – not to mention efficient small-medium size management – that make SBF the ideal response to Zulal's growth and development needs in the bottled water sector.
Another key part of the order is the AWS filling monobloc, Sacmi's tried-and- tested PET container filling solution, especially suitable for handling water and other still products. The AWS Monobloc combines maximum filling precision with contactless filling (the filling valve never touches the container, thus preventing any contamination) and also features an advanced container handling system to ensure easy, efficient movement of any format type.
Downstream from the bottling line is Sacmi's OPERA 400 RF 33T/SR 2/4/265 labeller, equipped with a roll-fed labelling module that allows heat-shrink sleeves to be applied directly from the film reel: in recent years this technology has seen Sacmi win over customers worldwide. The supplied solution has even been extended to end-of- line solutions; the order for Zulal, in fact, comes complete with a case packer and latest-generation palletizer robot (ARES model) designed by Sacmi Packaging.
Upload Press Release file: