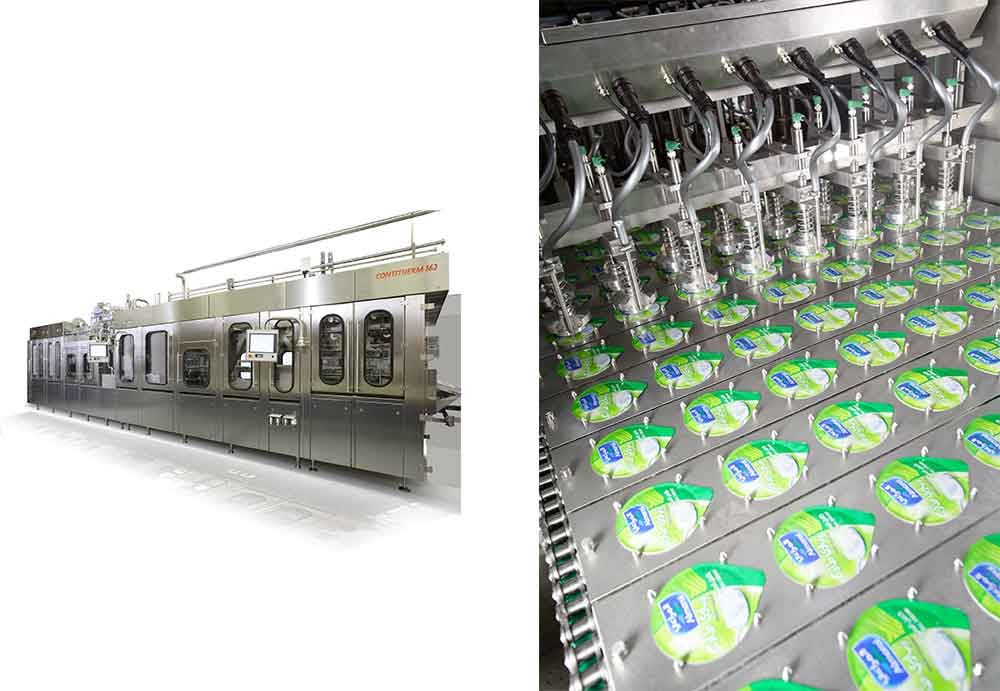 The leading Saudi Arabian food corporation "Almarai" has commissioned two additional cup filling and sealing machines manufactured by IMA GASTI. The newly developed "CONTITHERM 162" machines are among the most highly productive of their kind in the world. This means that the Saudi Arabian corporation now has a total of 19 IMA GASTI machines in operation.
Schwäbisch Hall, Germany, 8 March 2017. The dairy product business continues to flourish in the Gulf region. This has prompted the Saudi Arabian food producer Almarai to expand capacities in its dairy division by purchasing two CONTITHERM 162 high-performance cup filling and sealing machines manufactured by IMA GASTI. The company already has machines from the CONTITHERM 123 series in operation.
With an output of 40,320 cups per hour, the CONTITHERM 162 ranks among the most productive machines in the world when it comes to filling liquid to pasty products. The machines fill pre-formed cups with yoghurt products for Almarai. The continuous motion principle prevents the product from sloshing during the transport to the sealing station with pre-cut foils in spite of the extremely rapid cup transport. The CONTITHERM 162 also features a high level of automation and exceptionally accurate dosing, as well as being straightforward and efficient to operate and clean.
The Saudi Arabian corporation Almarai has been working with companies in the IMA Group for many years now. GASTI alone has already supplied the company with 17 cup filling machines from the CONTITHERM 123 series. The IMA subsidiaries Benhil, Corazza and Hassia have supplied Almarai with machines for the manufacture of single portion butter packages in the past, with Corazza supplying a large number of wrapping machines and Erca supplying a form, fill and seal machine for filling cream cheese into cups.
Upload Press Release file: