social share buttons
Home
>
P-Exchange
> New Packaging Ideas for USB Flash Drives and Memory Cards
New Packaging Ideas for USB Flash Drives and Memory Cards
Released:
Wed, 06/27/2012 - 17:08 By sandeep.kharb@m...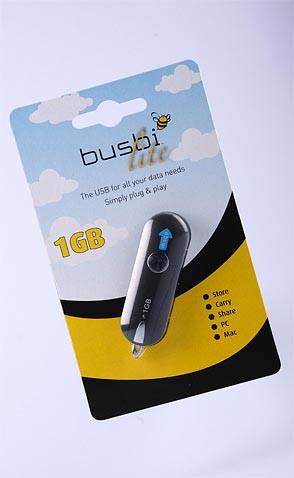 Dear All,
We at Moser baer are using Blister Packs to pack pen drives and micro USB cards in carded packaging. We are looking for some good source of PET blister in Delhi NCR region. So, looking for your support to get some Good Quality PET Blister manufacturer in Delhi NCR region.
Furthermore, we are also looking to have some fresh new packaging concepts and ideas to pack our USB Flash Drives and Memory Cards. Seeking all your support & expertise for some new ideas to pack micro USB cards and pen drives.
Regards,
Sandeep kharb.
SIGNUP FOR FREE Packaging Innovations NEWSLETTER
"Packaging Connections Team, Going thru this portal found this as a unique platform to share your ideas and challenges..It is a good way to stop & think about key points of packaging.Great Initiative!" Sudesh Zamwar, Milton PET - Mumbai

"Packaging Connections creates a platform for packaging community to interact and packaging suppliers to enable online" Rajendra Kumar, Sanex Packaging Connections Pvt.Ltd, Gurgaon

"Packaging Connections is turning out to be good for the instrumentation professionals, want to provide their services to this" R P Joshi, Radhika Scientific, Haldwani (Uttarakhand)

"A complete solution for packaging related testings and trainings. R&D /" R P Joshi, Radhika Scientific, Haldwani (Uttarakhand)

"Hi Sandeep, packaging connection is great and has lots of articles on Indian market as well as what innovation is taking place in Indian packaging industry. I think this service you are providing" Dr. Raj Mehta, Standard Register, Dayton, Ohio, USA

"Its unique platform for packaging professionals. It gives valuable information about packaging materials, machines, suppliers and manufacturers etc. As a pharma packaging professional I appreciate" Prafull V. Deshpande, Lupin Research Park, Aurangabad (M.S.)

"Dear Sandeep, Since I have just got the access to this site again after a couple of years (due to misplaced password), I am onto this site everyday. I would like to congratulate on your" Venkatasubramanian Swaminathan, Paras Pharmaceuticals Ltd, Ahmedabad

"This is really a good connect between suppliers and buyers for packaging needs. I could fetch out many references of packaging development head/professional to help my business. Thank you, I felt" Sachin Patil, Volpak Packaging Technology Pvt. Ltd.

"A very good Platform to showcase the the recent development and innovation in the Packaging World on regular basis. All the best to the full team..keep it" Indranil Saha, Marico Ltd, Mumbai

"Dear Sandeep sir! You efforts in making this website dedicated to the "Universe of Packaging" are really appreciable. In our busy schedule where we sometimes miss an important event or an" Chhavi Aggarwal, Reliance Industries Ltd. - Delhi

" SANEX IS A REAL NEWSLETTER FOR UPDATING THE PACKAGING INNOVATIONS HAPPENING IN INDIA AND WORLD OVER AND IMMENSE HELP TO PACKAGING DEVELOPERS AND" RAJAN M NAIR, ITC LTD, SBU AGARBATTI BUSINESS, CHENNAI 600018

"Dear Sandeep, 'Packaging Connections' is unique as it allows all stakeholders of packaging industry to collaborate without boundaries. My congratulations to you and your team for the same. I am" Davinder Singh, CavinKare Pvt. Ltd.

"Dear Sandeep,No where in the world one can find the combination of simplicity of human being (You and your team) making people connected with one of the most sophisticated ,practical , high end" Maneesh Sharma, Dabur India Limited

"This is great platform for professionals like us. Thanks Mr.Sandeep for great" Shilpa Mahale, Bayer Cropsciende Limited, India

"You have a clear sense of your prime prospect, are offering the right kind of product, are the first of your kind in India - this is the marketplace of the future ; kudos to the Packaging connections" Anirban Mukherjee, P&G International Operations Pte. Ltd, Singapore

"Dear Sandeep, Its great work from your end. It has helped in bring together all packaging manufacturers & users at one platform for betterment of every one. It gives an opportunity to all new" Kulvir Singh Rohil, Active Printpack Pvt. Ltd., Tronica City, Ghaziabad

"Hi Thanks for the newsletter. Its a great read. Continue the good" Sukhdev Singh Saini, GlaxoSmithKline, Gurgaon

"Comprehensive way to get updated." kumar shekhar, jubilant organosys ltd. roorkee

"Sandeep Sir, It's a great initiative taken by your team to connect various geographically spread packaging professionals to this dynamic packaging world. Packaging Connections keeps us updated about" Disha Aggarwal, Jubilant Organosys Ltd., R&D Centre - Noida

"I had technical discussions with Sandeep Goyal in the distant past for Tata Group of Companies and found him to be very knowledgeable and an accreditted professional in the field of Packaging Industy" Sandeep Puri, Jacobs Engineering Group Inc.

" Packaging Connections is an Invaluable resource for Entreprenuers , Research & development Professionals into the Packaging The Industry Is Undergoing a rapid Transfomation phase, & experiencing" Sanal Kwatra, Siegwerk India ( New Delhi )

"Packaging connection is the connector in between packaging professionals and company, it makes us one family to grow our progress and innovations. Build our countris economy by boosting our trade in" s.balaji iyer, crystal containers, mumbai

"Dear Sandeep Goyal, It is heartening to know that Packagingconnections.com is now accredited with ISO certification. It is really a very useful portal for all organizations having a packaging" Krishna Kanta, Shriram Polytech, DCM Shriram Consolidated Limite, Kota

"Its a great initiative to bring all packaging professionals together on a common plateform.Would like to thank Sandeep for providing such a valuable gift to packaging" Ajay Rohilla, Hindustan Unilever Limited (HUL), Mumbai, India

"I really appreciate the concept behind it which has made the website suitable for all packaging professionals whether they are into user / buyer / or a student. It's a great combination of" Raman Sharda, ITW India Limited

"Dear Sandeep; It's an excellent exposure to the packaging concepts, experience and discoveries. 'Let others learn and experience for" Saikat Acharya, R&D CENTRE, MARICO LTD, Mumbai, India

"Packaging is a one of the important factor in every field and this site is useful to everyone. In short this is a complete and comprehensive site for all packaging" Bhavin Kachhia, Amneal Pharmaceuticals Co. (India) Pvt. Ltd., Ahmedabad

""Packaging connections does justice to its name. Their expert technical support and prompt, courteous service make them The BEST choice for customers worldwide" Cheers Amita and Team For" valleesha, CICB-Chemicon, Bangalore, india

"Hello PackagingConnections team, Excellent updates on recent packaging innovations on regular basis. This website is complete & comprehensive information resource for wide arena of packaging" KOUSIK SAHA, PANACEA BIOTEC LTD, INDIA

"Comprehensive way to get updated. " Doshi Pragnesh, General Metallisers Limited

"If any day you don't have time to search for updates in world packaging, you get the same from packagingconnections.com. Only you have to take out time to read those. Mr. Sandip Goyal has taken a" DEBASISH MANDAL, COLGATE PALMOLIVE (I) LTD., BADDI

"Going through the site it appears to me that Sandeep and his team is actually at their best and I am pretty sure they are the happiest lot too. I am reminded of what I have read of Earl Nightingale" Rajiv Dhar, Indian Institute of Packaging

"Packagingconnections website is great and its more useful for every packaging" Mallikarjuna, Visiontek, Hyderabad

"Dear Sandeep, Packaging Connection is an excellent site, all information and services are easily available need not to see any where else, Good job, Looks impressive and purposeful, It is nice to" Ajay, HLFPPT

"Sandeep, This is truly a very informative site that you have constructed. My heartiest congratulations. I know where to look for when I need information about packaging.Best Wishes!" Ajit, Samsung, Bangalore

"Well i am SIES School of packaging,nerul packaging student....I have seen this website and its more useful for study/project/jobs/intership/ and lot more things...... I would like to thanks to" Vijay b Ghuge, Positive packaging ltd,khopoli/SIES SCHOOL OF PACKAGING,NERUL

"Good job. Looks impressive and" Pramod Patni, GM Kapadia & Co. (Financial Consultants & Auditing Firm)

"It is a good move and timely given the increasing complexity and focus on packaging. The website is comprehensive; though need to be made bit more user friendly. To ensure the utility of the" Anand Sarkar, Pepsi Foods

"A Complete & Comprehensive site for all Packaging" Sameer Mehendale, Science and Technology Centre, Cadbury India Limited

"It is quite an interesting and exhaustive site. It encompasses a wide range of packaging issues and I am certain it would benefit a cross-section of end-users. Packaging is gaining a significant" Dr Vinod Karnik, DR. V.V. KARNIK & ASSOCIATES

"Packaging is one of the more neglected areas in a procurement function. In most of the industries, there are no robust specifications and the packaging is either over engineered or under engineered." Hemant Kumar Ruia, Agro Tech Foods Limited, Secunderabad (India)

"Good extracts which serve as easy" Ms. Neelam Lalwani, Torrent Pharmaceuticals Ltd., Ahmedabad

"Good Morning Packaging newsletter is very informative & keeps us updated about the research & developments in packaging field. It is very well said that: 1)Power does not comes from knowledge but" Priyanka Luthra, Indian Oil Corporation Limited

"A great endeavour from Sandeep in bringing the global packaging community under one roof. Well done and keep up the good" Krishnamurthy Ramachandran, Positive Packaging Industries Ltd

"Dear Mr. Sandeep Goyal, I am a regular reader of your " weekly news" and found them very informative and interesting.I think, this is the only site which is dedicated towards complete solution of" Ashutosh Agrawal, Obeetee Textiles P Ltd, New Delhi

"Packaging connections newsletter has become a need for me. If I am out of the netlink on Tuesday, I feel something missing in my way of thinking. Packaging connections is the good electronic library" B K Karna, Indian Institute of Packaging, Hyderabad (India)

"Dear Sandeep, This website wwww.packagingconnections.com is a new innovation in term of providing information (updated),professional advice, material resources for almost all the materials" Arvind Sharma, Pizzahut (Devyani International Limited )

"Packagingconnenctions is becoming the encyclopedia for packaging professionals. Appreciate the effort of Sandeep to make it possible. The site design is excellent, user friendly and" Santosh Das, Aurobindo Pharma Limited, Hyderabad

"Sanex means interactive ,informative, innovative and very useful Crystal ball to enter into facinating world of packaging. virtually to make difference in life of all the people this touches.In" Maneesh Sharma, Dabur India Ltd.,Ghaziabad

"Sanex Packaging Website is a very interective, Motivative, Innovative and giving very excellent Idea for New Package Development Era." Dhirendra Singh, INDIA GLYCOLS LIMITED, DELHI

"

I would like to thanks Sandeep, who share packaging connection information to me. Fantastic and creative initiative taken by him. Packaging connection is like we are sitting round the table and"

Harish Kumar,

Motorola India Ltd

""In the busy world of the packaging industry it is nice to know we have specialist in this subject on hand to help. Sandeep is a super-specialist in the subject who has always been able to come up" Vinod Agarwal, Ultra Motor India Pvt. Ltd., New Delhi

" Consumerism, Urbanisation , Globalisation, nuclear families, aging population, convenience etc etc are a few trends that we are all familiar with in varying degrees, depending on which part of" P.S.Lakshmanan, Unilever Plc. United Kingdom.

"Packaging Connections provides a challenging, fun and fast-paced work environment that is very satisfying to the naturally inquisitive. The breadth of projects that I get to work on is fantastic. I'm" Parul Jain, Sanex Packaging Connections Pvt Ltd
more