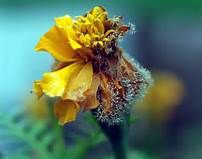 The Team At Uflex Developed A New Biodegradable Film, Flexfresh, Which Can Keep The Product Breathing In Hydrated Oxygen And Release Excess Humidity, Keeping The Flowers Dry
News:
Netherlands-based shelf life extension technology company perfotec has introduced a packaging solution for flowers that will eliminate water for supply chain purposes. Bas groeneweg, director, explained that the shelf life of flowers can be extended using the amap (active modified atmospheric packaging), already commonly used in fresh fruits and vegetables markets. However, the humidity inside the packaging of flowers during transport can create diseases such as botrytis.
Uflex, an india based flexible packaging company, had already bought perfotec's systems when it faced similar issues with mangoes. The team at uflex developed a new biodegradable film, flexfresh, which can keep the product breathing in hydrated oxygen and release excess humidity, keeping the flowers dry. Using perfotec's fast respiration meter, the oxygen demand of flowers is measured and, using a patented laser technology to make micro perforations on film, allows enough oxygen for the flowers to stay alive and prevent them from excess oxidation.
The flowers are 'put to sleep' and can go without water for five days - as the humidity is fed back into them so they continues to breathe. Once the package is received by the customer and opened, the bouquet remains fresh in a vase for at least a guaranteed seven days. A retail client of dutch flower group (dfg) is the first launching partner and has now successfully integrated flowers into their grocery home delivery service—without having to use water and cooling facilities.
"this new solution is available for fresh flowers from grower to market in bulk liner bags, retail packs, and also for internet deliveries covering the entire market requirements", said andrew sharp, international business director, perfotec. Uflex has offered the film to perfotec exclusively for europe, americas, and africa, which are the company's major markets.